"Only 1% of the assortment caused 17% of the returns.
short intro.
Travelbags is the largest online suitcase and bag specialist. You can find everything you need for a trip here, no matter the destination. Whether it's to school, work or a long trip: You'll find it at Travelbags!


Return challenges:

High return costs


Target group buys once in a while


Small part of the assortment for a large part of returns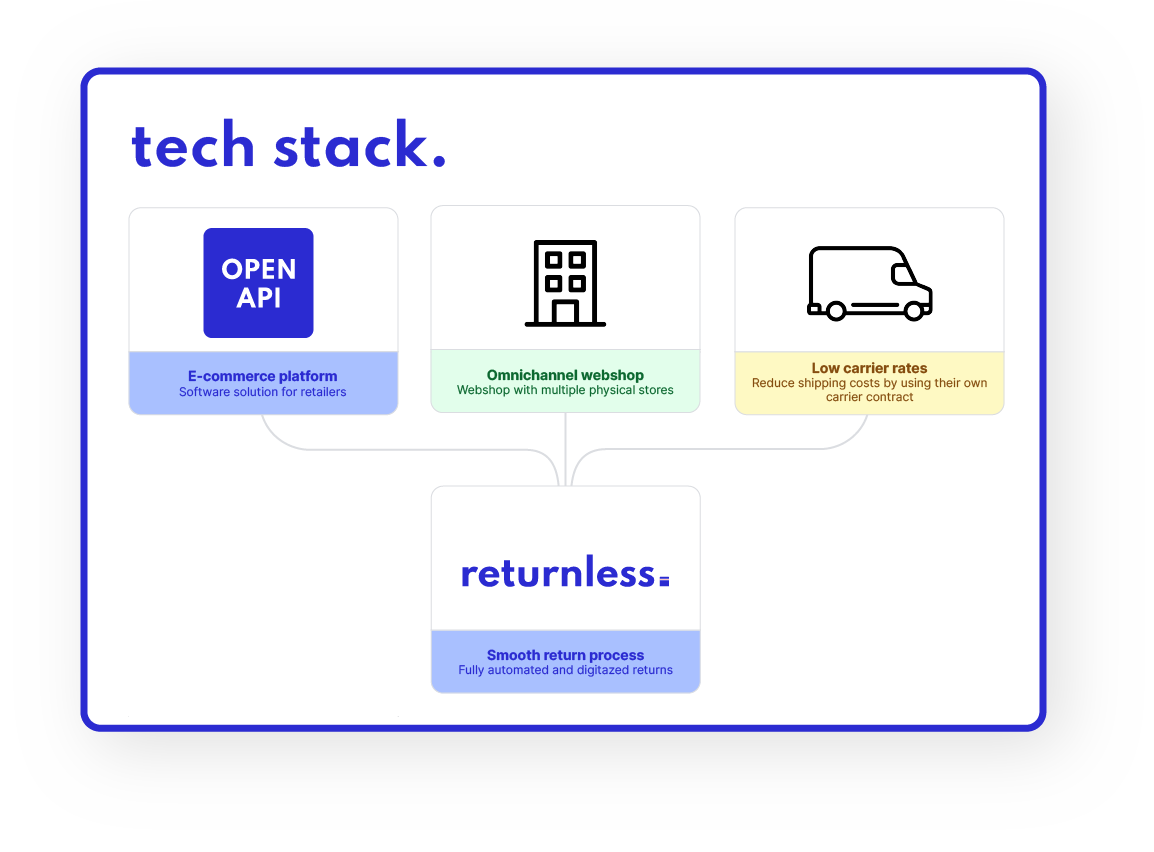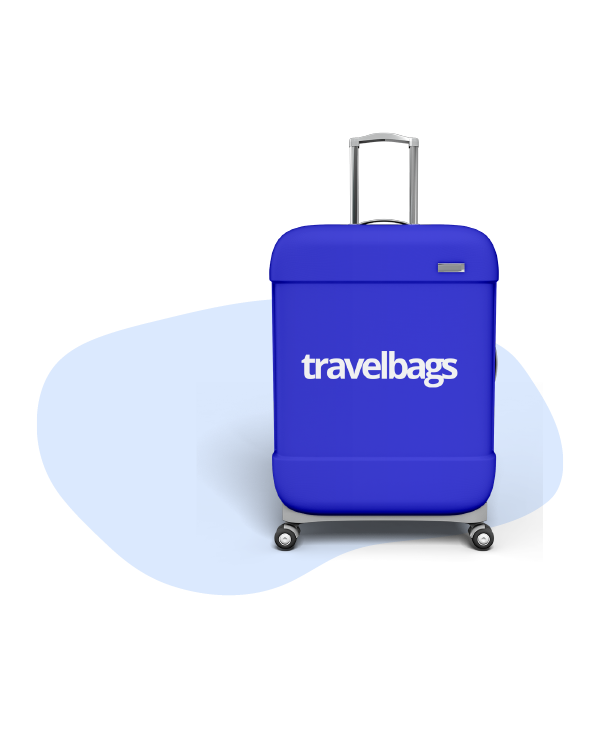 the success story of travelbags.
Only 1% of the assortment caused 17% of the returns

.

Travelbags analyzed the return data from the Returnless portal and found that a small part of the products (1%) accounted for a large part of the returns (17%). Relevant return data is requested in Returnless's smart return form such as, for example, return reasons.By performing in-depth analyzes on the 1% 'problem products' with this data, Travelbags was able to make very targeted adjustments to the range. The choice can be to:

To remove these products form the range


Adjust the content of these products on the website


Get in contact with the supplier of the product about the quality and conditions.
1 product ordered → 1 product returned.
The worst nightmare of every webshop.
There is a group of customers who buys one product but also return the same product. In short, no revenue retention and costs incurred: The biggest nightmare of every webshop.

Time to turn the tables! Thanks to a personalized approach, part of the returns could be converted into the correct purchase. How? A large part of the Travelbags customers buy a suitcase, a purchase that you probably make once every 10 years. So this purchase must be good, because yes, you really need that suitcase for your holiday. With this expectation in mind, Travelbags was able to give these customers a call and still help with the right suitcase. In addition to maintaining turnover, it is also very valuable for smart insights about the assortment. A simple quick fix, but it ultimately resulted in 20% new purchases.


A return based on "product quality"? Find out what's wrong with the product!
This was a great opportunity for Travelbags! Because the target group of Travelbags only buys once every few years, you do not want to lose them with minimal damage, you want to help these customers well. After all, complaints are opportunities. In the event of minor damage, Travelbags can offer the customer a discount on the product, so that they can still accept it or have it repaired themselves. That means: Still generating revenue and no return costs..
Lower your return rate? It all starts with insight..
No insight into your return data? Then you have no idea what to do within your return process. Crawling into your return dates may sound like sweating, but with small tweaks like those from Travelbags, you can quickly achieve significant results!


Check these tips!
TIP 1:
Reducing returns is a win-win-win
Attention to reducing returns is a win-win-win (consumer, webshop and the climate).
Fewer returns means less work for your customer service & warehouse, less CO2 emissions and less lost sales. So see your return process as an investment for your business operations & results as well as for the world.
TIP 2:
Use smart technology for your return process
Bet on technology to support your returns policy and experience and reduce your returns. With technology that collects returns data and automates your process, you can spend less time on returns and focus more on other things.
TIP 3:
With just a few small tweaks you can quicky achieve large results!
Take the case of Travelbags as an example. With the right data analysis and small tweaks you can quickly achieve results.

"Since we switched from a competitor and some haste was required, I can only say that what was promised has been fulfilled. Communication lines were short and everything was quickly set up to actually get started."
Remco Nonnekes,
E-COM 2 GROUP

"We no longer receive any return related questions from our European customers. Literally, nothing at all. Thanks to Returnless, we managed to get the number of return questions to 0 within two weeks."

Stef Habraken,
FLANEUR HOMME

"Our KPIs pointed out that a difficult returns process had an effect on the long-term loyalty of our customers. To gain loyal customers for the long term, the entire customer journey must be in order, including your returns process."
Jimmy Joosten,
Jumbo Sports

"We now have a better return experience for our customers. With Returnless we can easily guide our customers to the returns portal, and have an overview of all returns and a faster way to process these."

Kim Gropstra,
CARE FOR SKIN

PLAN DEMO
Want to see Returnless in action? We love to give you a tour through our platform. Plan a 15-min demo with one of our colleagues and we will show you all in's & out's.
PLAN DEMO

CREATE FREE ACCOUNT
Experience our platform yourself by creating a free account. You can set-up and test out a return form in your branding, and check out all our features first hand.
CREATE ACCOUNT