automations.
Meet the future of return handling.
Ever wished you could effortlessly manage your return requests? Look no further. Welcome to the world of automations, where manual tasks are a thing of the past.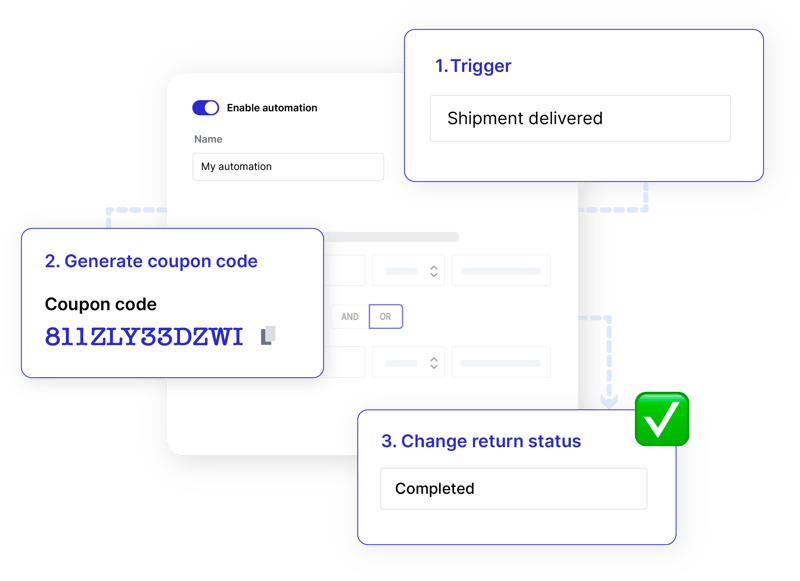 automations

do the work for you.
Automations are actions that are automatically triggered on a return. Set up triggers to decide when an action should be executed. You can even be really specific by adding custom conditions to your triggers.
Create intelligent workflows that automatically generate coupon codes, notify customers, update statuses and more!
Automations help you to care of your manual returning tasks, leaving you with more time to focus on what truly matters.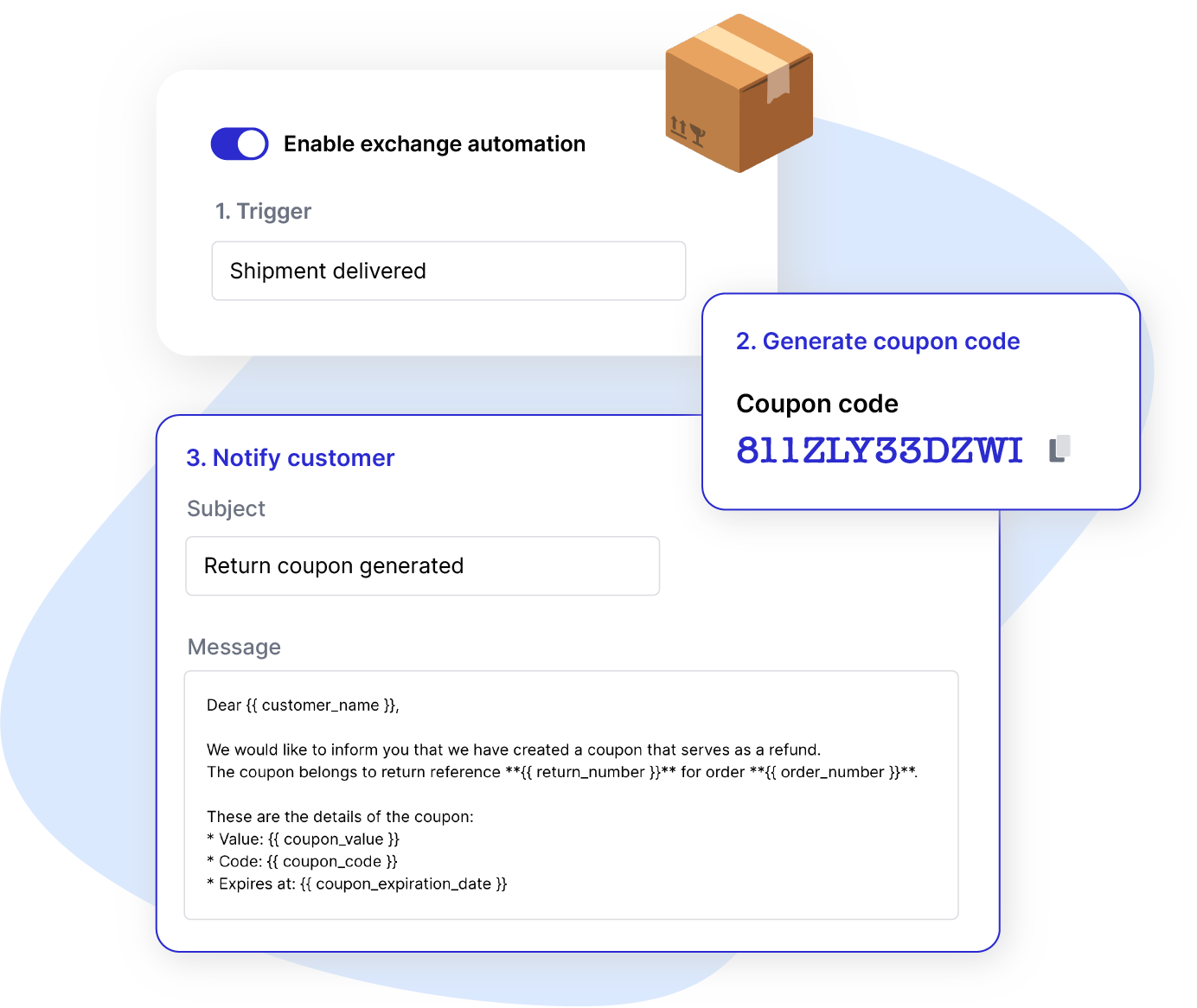 "With automations we're able to cut our return handling time in half!"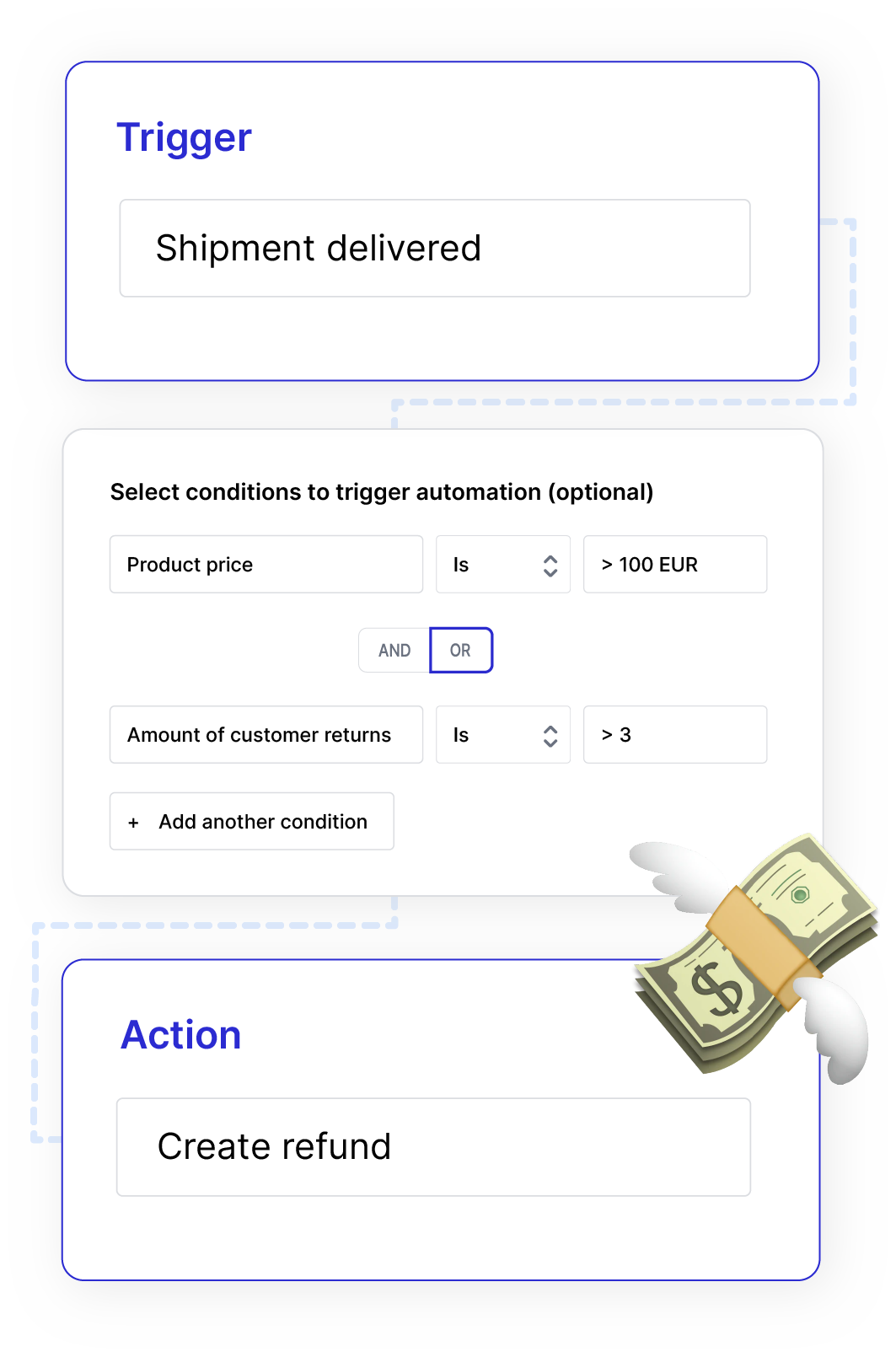 here's why automations are

incredibly powerful

.
✅ Help your customers faster. Your return process is seamlessly in motion even before your customers think to ask for help. With automatic workflows, you're not just assisting customers faster, you're exceeding their expectations.
✅ Work more efficiently. Say bye to checking things all the time and doing the same tasks again and again. Your usual return tasks are done automatically, so you can focus on growing your business.
✅ Save loads of time. Imagine a world where you no longer need to spend time on doing return tasks manually. That's the power of automations.
automate your

workflow

.
✅ Precision and Consistency. Automations ensure that every return request is handled precisely according to your criteria. Say goodbye to human error and welcome a new era of consistent, error-free processes.
✅ Strenghten Security. With predefined actions and conditions, you can rest assured that your returns are being managed with utmost accuracy and compliance.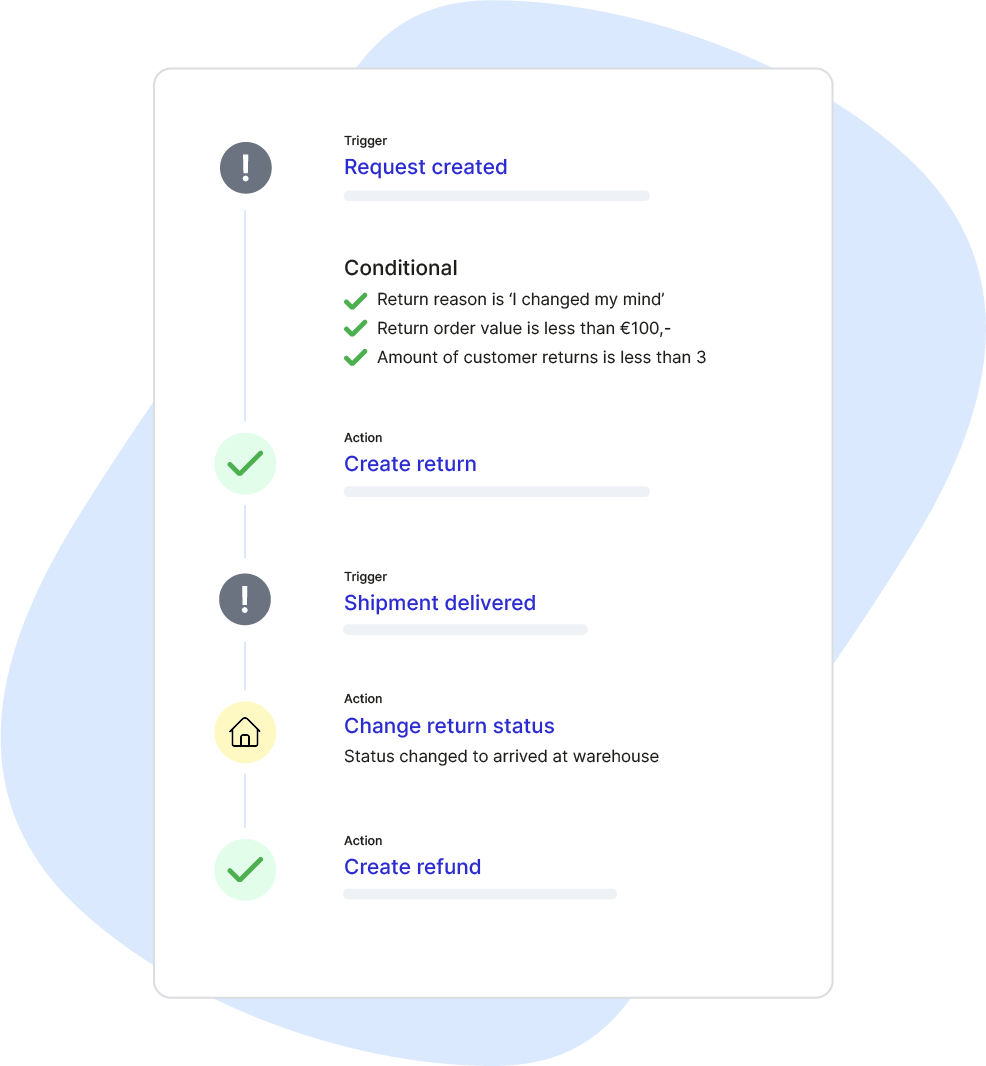 get started
in 3 simple steps 🚀
❗️
set up triggers
Effortlessly initiate actions by setting up triggers in Returnless.
Optional: Get really specific, by tailoring these triggers with precise conditions.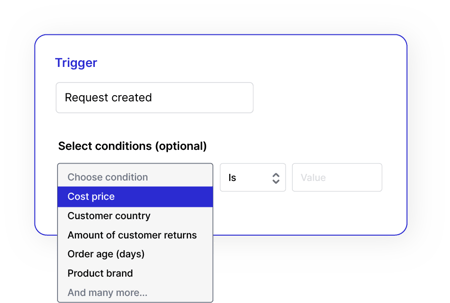 🎬
configure actions
Define the exact response you desire from Returnless when a trigger is activated. Once set up and saved, your automation is good to go.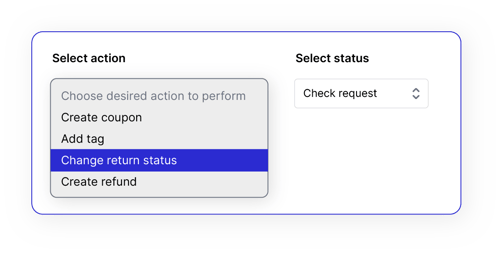 🏝
enjoy your extra time
Flip the automation switch and bid farewell to your manual return tasks as Returnless takes the reins, leaving you with valuable time to focus on what truly matters.
ready-to-use automation

templates.
We'll share some powerful examples you can directly copy and paste in your automations panel. Simply follow along if you want to implement:
Automated exchanges
Inspection queues
Auto approve requests

PLAN DEMO
Want to see Returnless in action? We love to give you a tour through our platform. Plan a 15-min demo with one of our colleagues and we will show you all in's & out's.
PLAN DEMO

CREATE FREE ACCOUNT
Experience our platform yourself by creating a free account. You can set-up and test out a return form in your branding, and check out all our features first hand.
CREATE ACCOUNT