coupons.
Keep revenue by offering exchanges via coupons.
Are refunds from your returns costing you big time? Then you're losing out, because some of your customers might not want a refund at all and are just as happy with a coupon code with store credit. Don't believe us? Our data tells us over 30% of all consumers chooses a coupon instead of refund.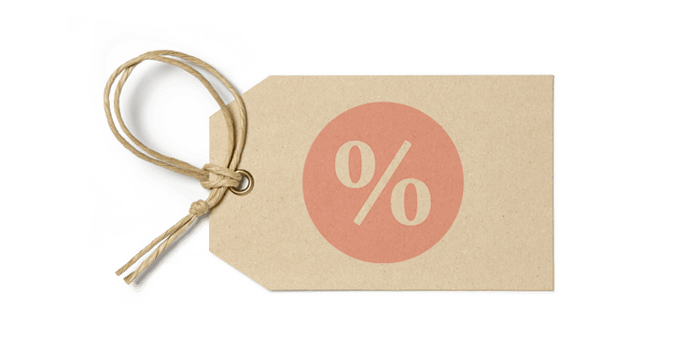 what are coupons?
Automatically generated codes with store credit.
Coupons are uniquely generated codes, which can be upgraded with any value and exchanged during the check-out of a new order for a discount. They are also referred to as store credit.
What makes coupons perfect for exchanging items, is that customers are free to choose any item at any day or time during the course of the year. Meaning the opportunity to exchange is not fixed to one single time or place, and customers are not bound to only exchanging specific items, such as sizes and colors.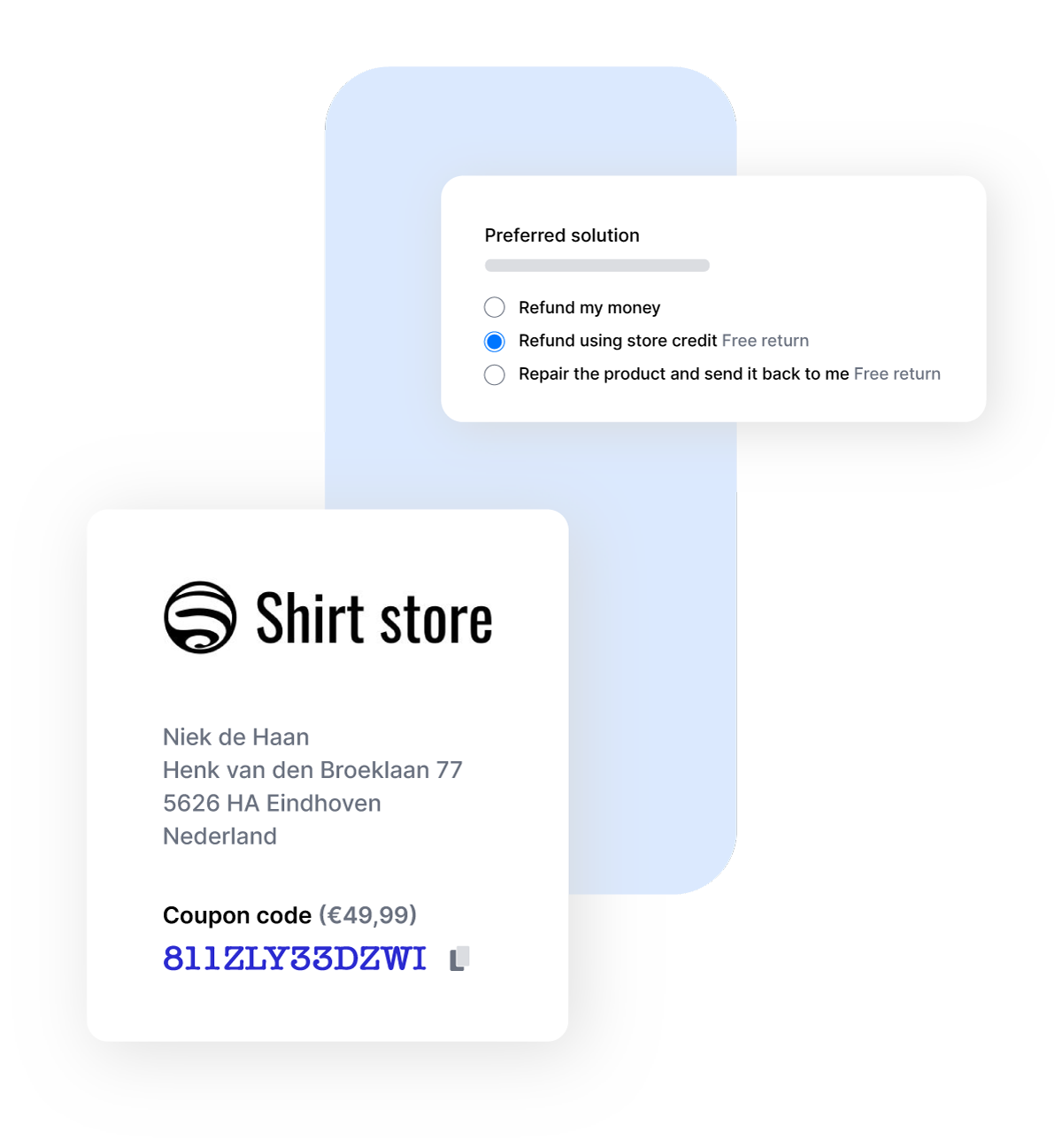 return request

Enable our coupon feature in the smart return form. Once enabled the smart return form offers your customers another return option: 'Refund using store credit'.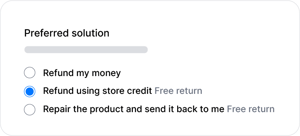 return received

Once the return is received your customer receives a uniquely generated code with the value of the returned amount, which acts like store credit.
new order
With this code your customers are free to exchange any item at any time in your store. The value of the code is automatically deducted from their new order at check-out.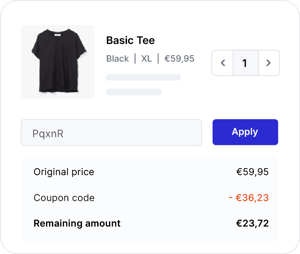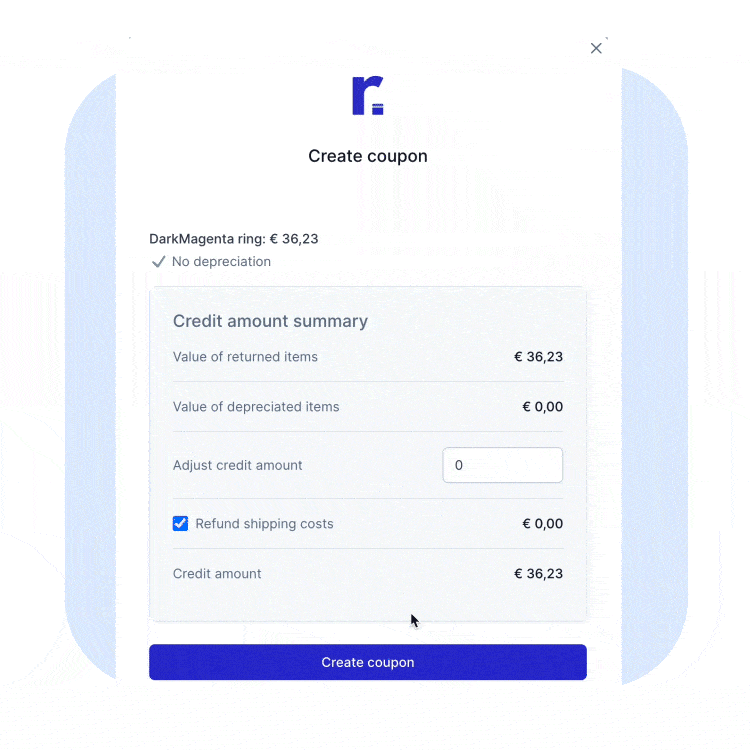 why coupons are perfect for exchanges.
✅ Better customer experience. Give your customers the flexibility to exchange an item they actually want. With coupons your customers are not bound to just sizes or colors. Your customers can exchange any item at any day at any time.
✅ Help your customers faster. No need to wait for the return to arrive in your warehouse, your customers can immediately exchange an item with their unique code. Or they can save their code until a later time.
✅ Increase upsells. Our data shows that customers with a coupon code spent more on their next order.
"Over 30% of our customers choose a coupon instead of refund - even during peak season!"
B2B Manager at Malelions
easier. faster. cheaper.
✅ Better stock management. Exchanging sizes or colors directly can become quite a mess, especially when updating your stock. With a coupon code the returned item easily flows back into stock, just as with a regular return. And the exchanged item is completed via a new order, just as your usual orders.
✅ No fee per exchange. At Returnless you don't pay a fee per exchange, you pay a monthly or yearly fixed amount for our software.
✅ It's easy! For your customers but especially for you as a webshop owner, why? Because your exchange is completed instantly. No need to await the incoming return and re-engage with your customer to complete the exchange.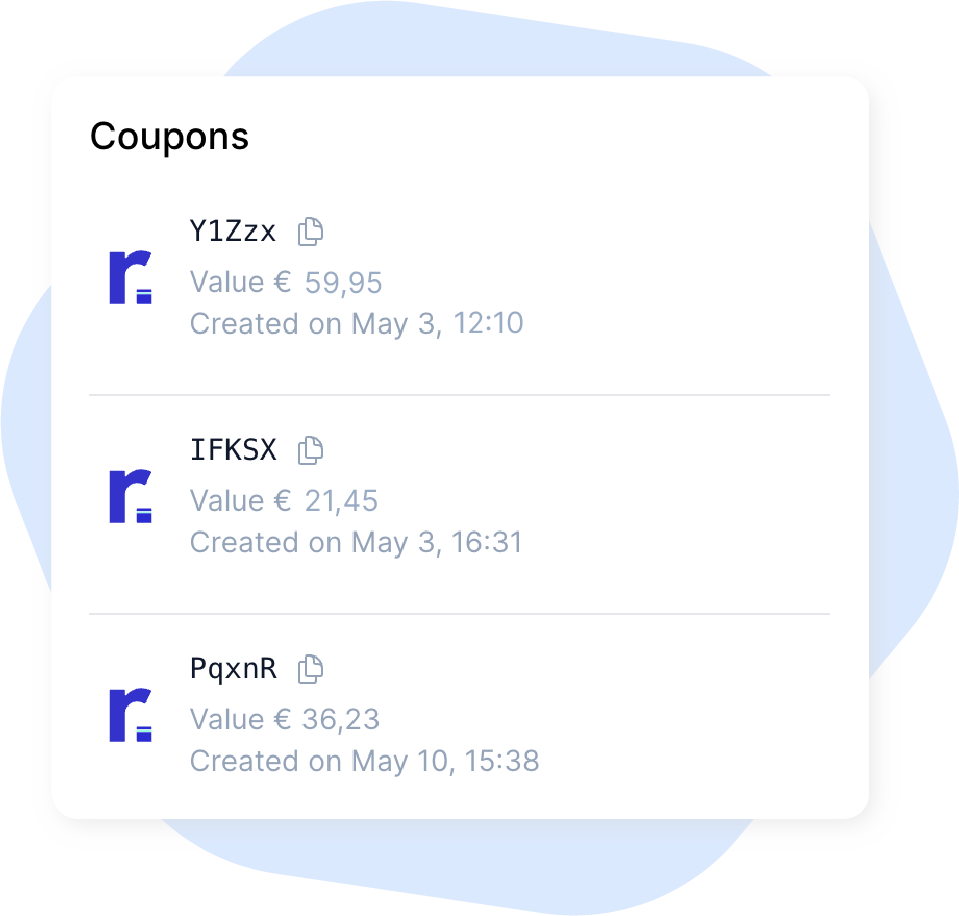 PLAN DEMO
Want to see Returnless in action? We love to give you a tour through our platform. Plan a 15-min demo with one of our colleagues and we will show you all in's & out's.
PLAN DEMO

CREATE FREE ACCOUNT
Experience our platform yourself by creating a free account. You can set-up and test out a return form in your branding, and check out all our features first hand.
CREATE ACCOUNT