a smooth return process with returnless.
More grip on your entire return process - from A to Z.
Are returns a black box? With Returnless you get insight and grip on your entire return process. From return request to return analytics. Whatever the return challenge, with Returnless you manage a solid all-in-one return solution.
smart return form.
It all starts with a return request.
With the smart return form, customers can independently create a return label and choose their favorite return method from their own selection. One clear returns process makes up for fewer customer service questions.

The return form can be set-up your shops' branding. With custom fields, drop-downs, checkboxes & photo uploads you ensure that you receive the correct return information.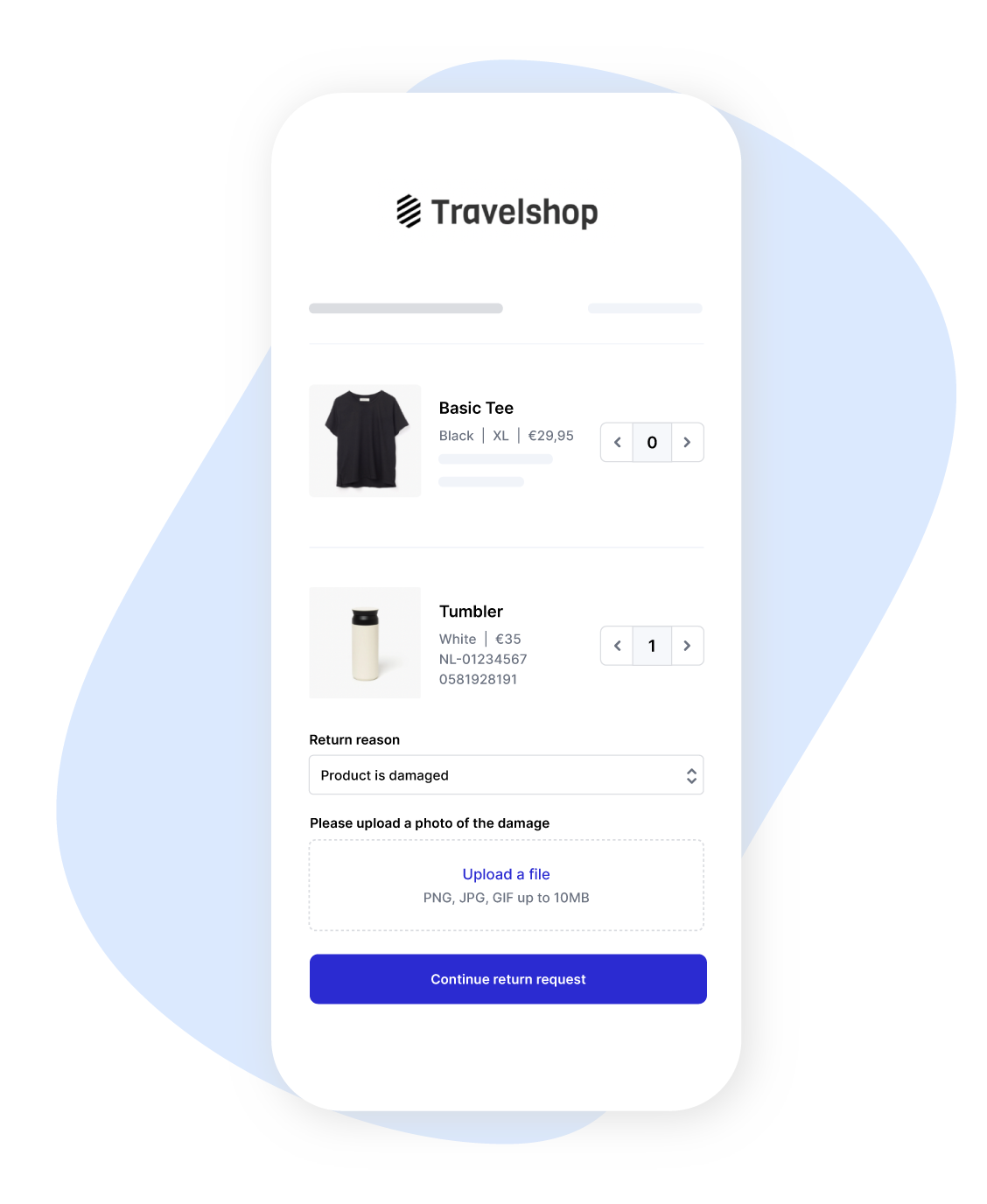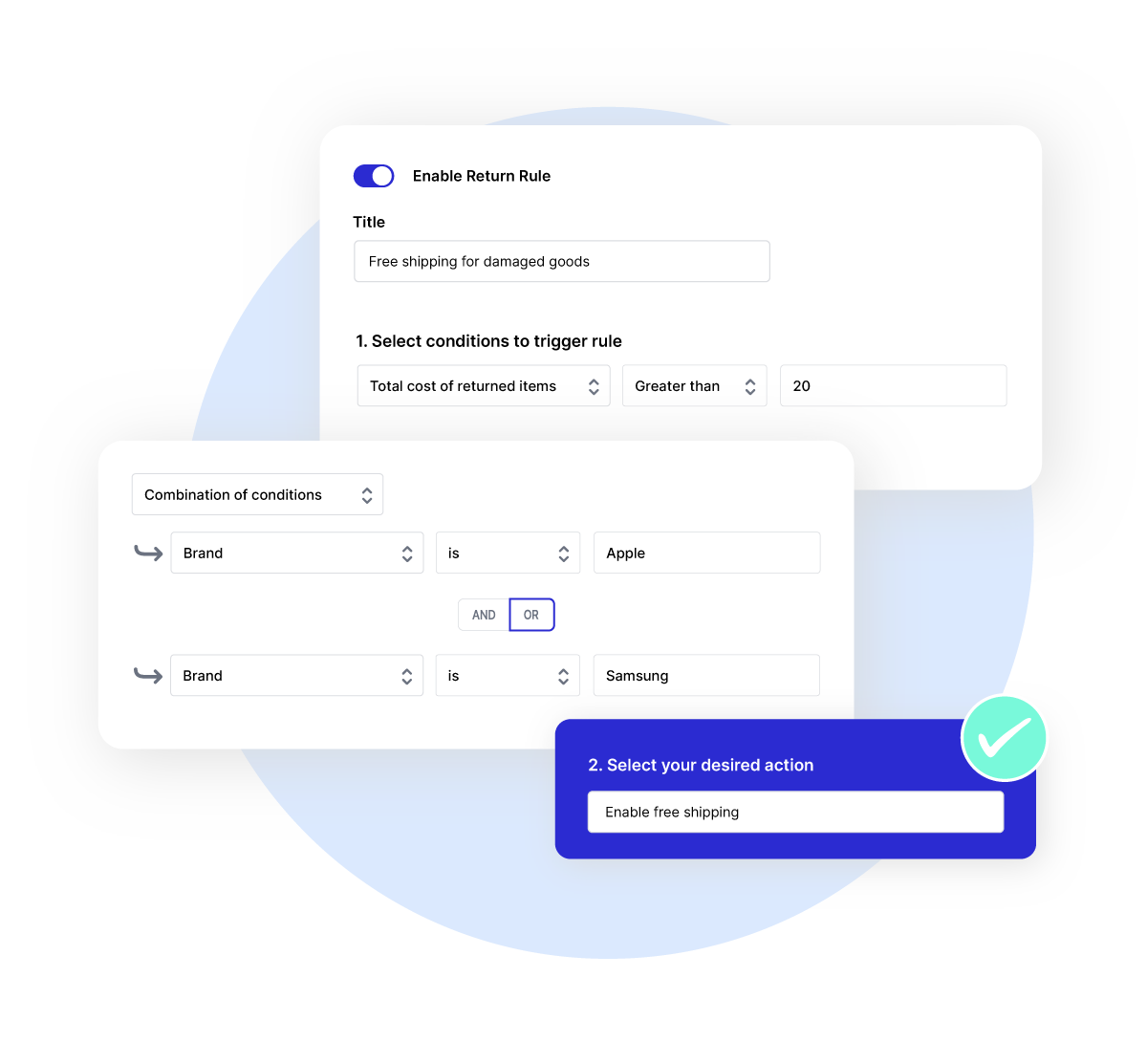 return rules.
What can and cannot be returned? Avoid unnecessary returns - Fully automatic.
Which items are allowed to be returned and which not? Sometimes you want to offer free returns, but sometimes you don't. Struggles!

With Return Rules you can easily add flexibility to your policy. With Return Rules you decide what should happen with each type of return. It's up to you! What rules & conditions do you set?

Some examples:
Return period expired? > Reject return
Apple product? > Manually approve return first
Product damaged > Offer free returns
shipping methods.
What shipping method to choose? Let your customers decide.
Your customer chooses his favorite carrier and shipping method and creates a professional return label & return form.

With Returnless you can let your customers choose between 48,000 drop-off points and international carriers, but also offer printless returns and pick-up services.

Large packages? No problem! We offer shipping options for packages of all sizes ;)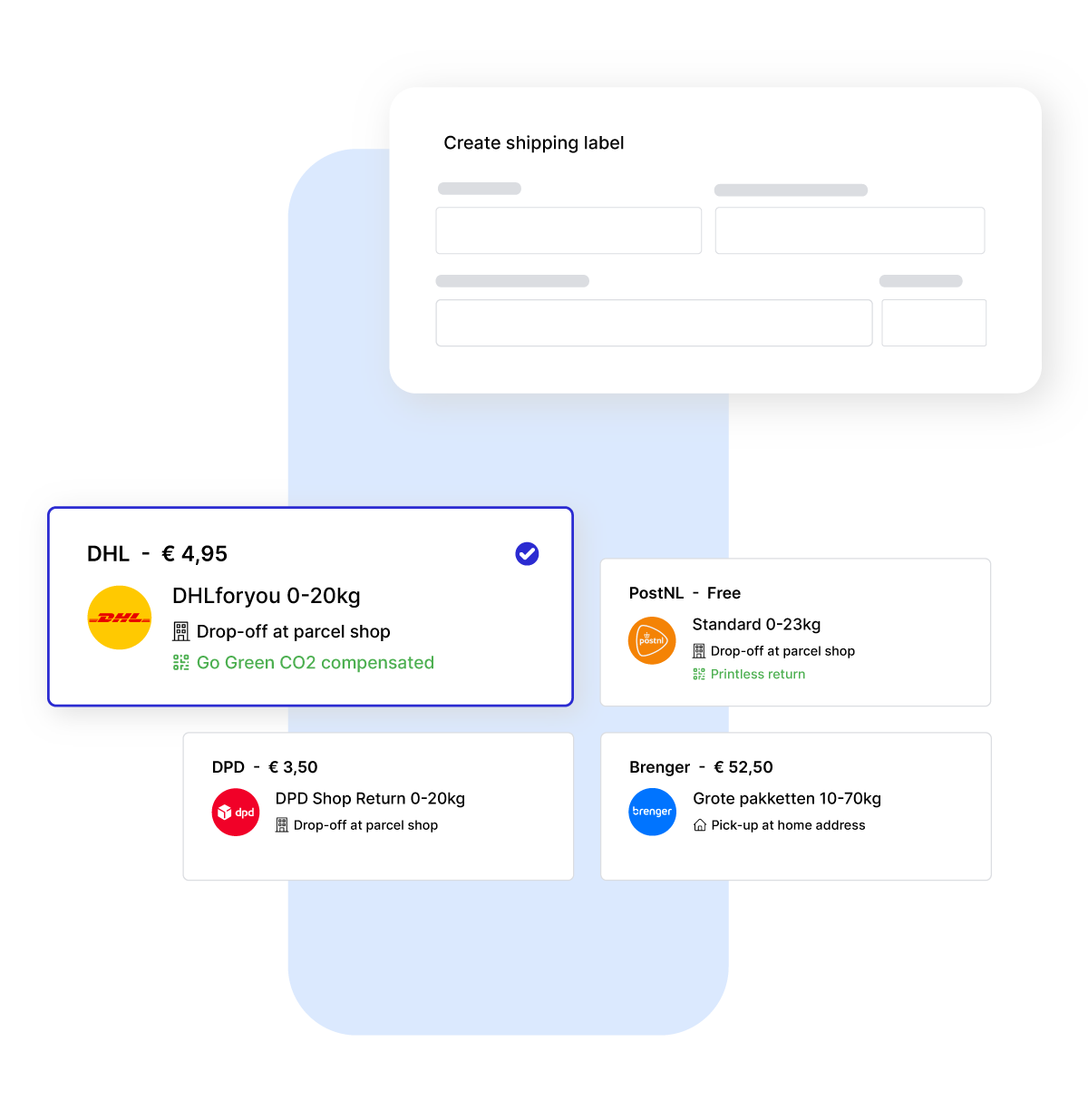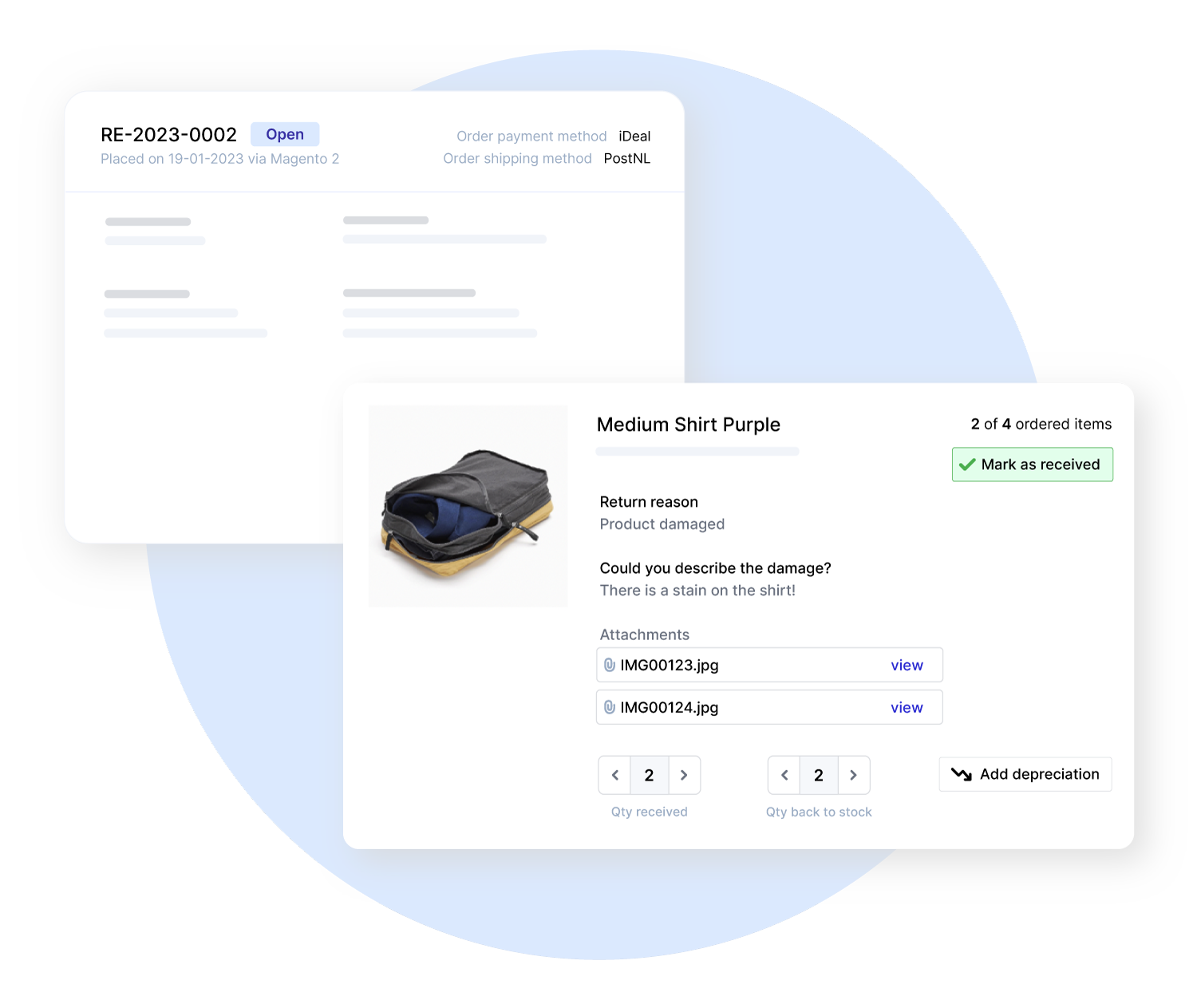 return portal.
Check. Approve. Credit. Done!
Your warehouse has all return information at hand with one scan. With a few presses of a button, customer service colleagues handle a return. Finance credits the amount in no time. And e-commerce managers analyze which products within you assortment are returned the most and why.

Whether your department is customer service, finance, warehouse or e-commerce. Our returns portal offers every colleague within your company an overview, insight and more control over returns.
return analytics.
Which products cause most returns and why?
Return data contains valuable information for your webshop, it gives you direct insight into the products that cause problems within your product range.

View return data at SKU level, per customer or per period.

This way you can focus on optimizing your assortment and ultimately reducing your return percentage.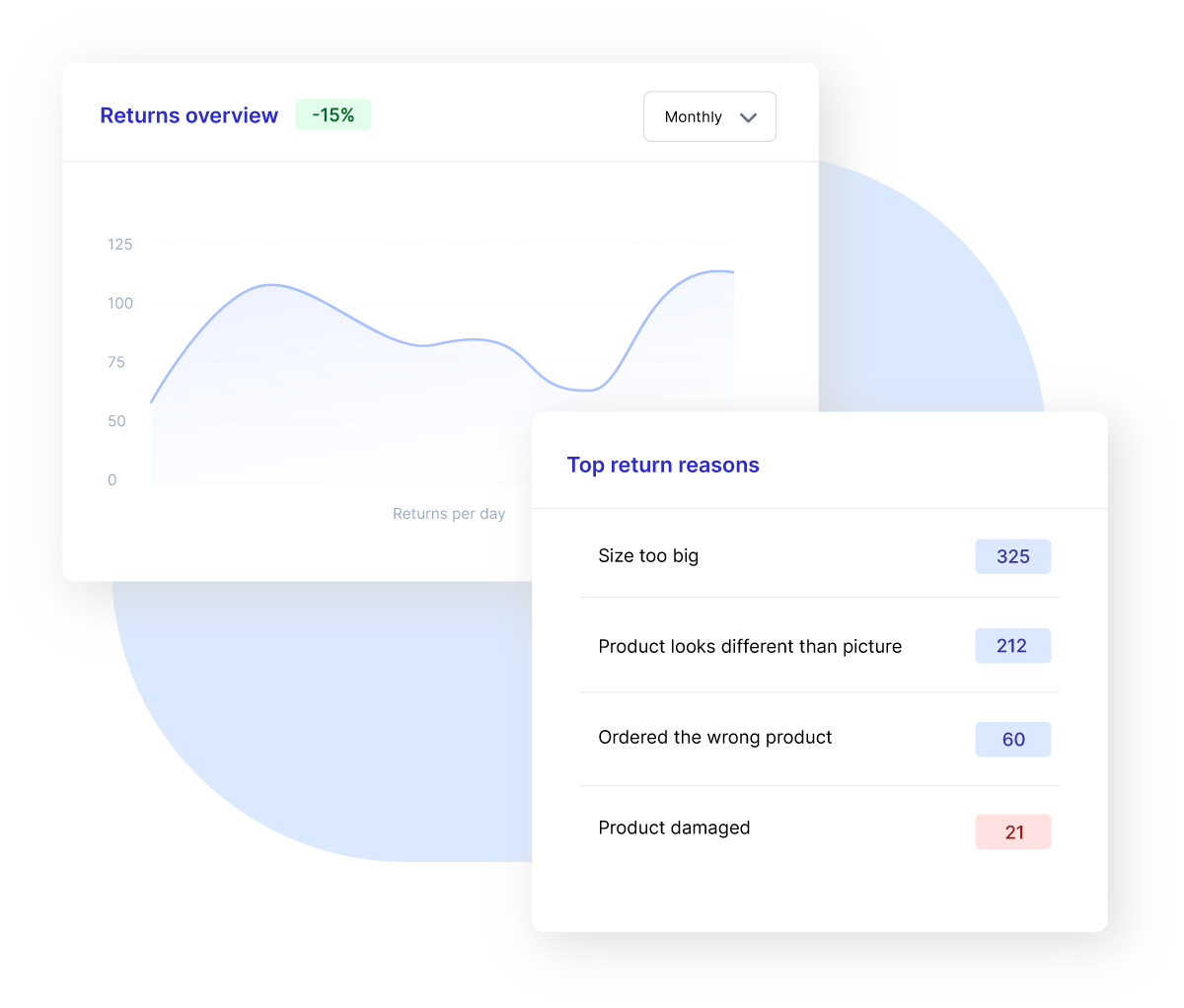 One tool for all your returns.