Handle and manage Monta returns with Returnless.
With Returnless you easily set-up a smooth returns process for all your returns with Monta. The implementation of our Monta RMA system only takes a few minutes and you can get started with advanced return management in no time.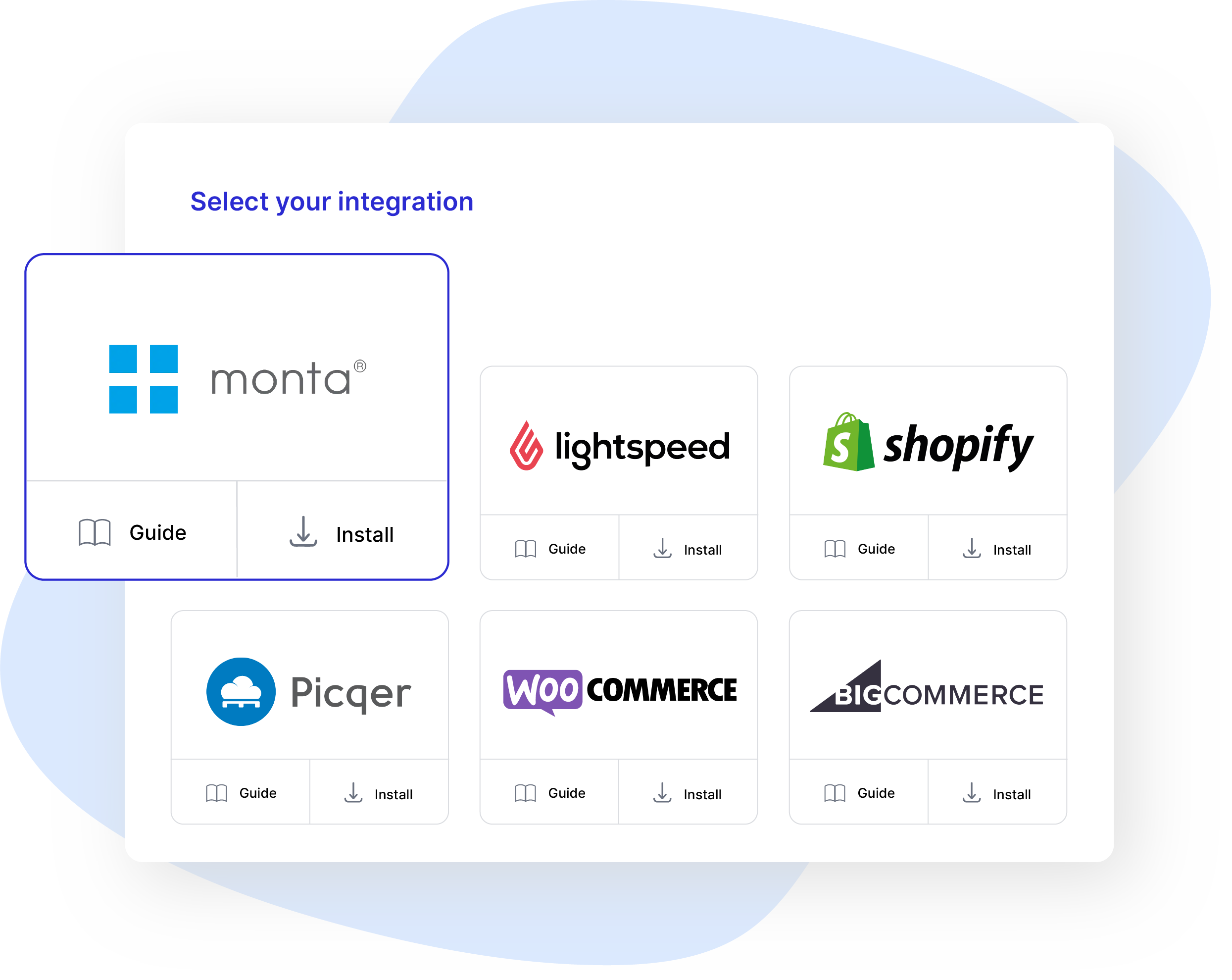 Monta returns.
A smooth return process with our Monta RMA integration.
Customers enter an order number and e-mail address into the smart return form of Returnless. The order is loaded in real-time with all product information (incl. photos) from MontaWMS.

By using the Gate-Keeper we enable you to prevent unnecessary returns. Think of returns outside the return period of 14 days, or damaged products. These can first be approved by the webshop.
return forecasts.
Faster return handling with Monta.
If you want to handle your returns via Monta, Returnless is the perfect return management solution for you. Once your customers submit a return request, we automatically transfer all return data to Monta via the return forecast.
This gives you a smoother and faster way of handling returns and you can sell the returned products faster.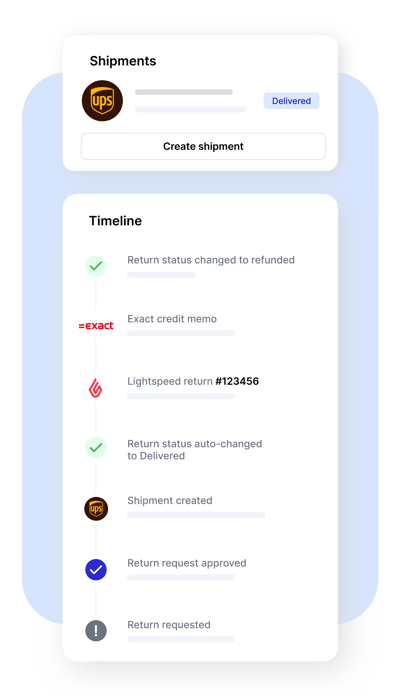 29% of our returns where often unnecessary. With Returnless we managed to avoid these, thanks to the gate-keeper feature

!

E-commerce Manager bij Travelbags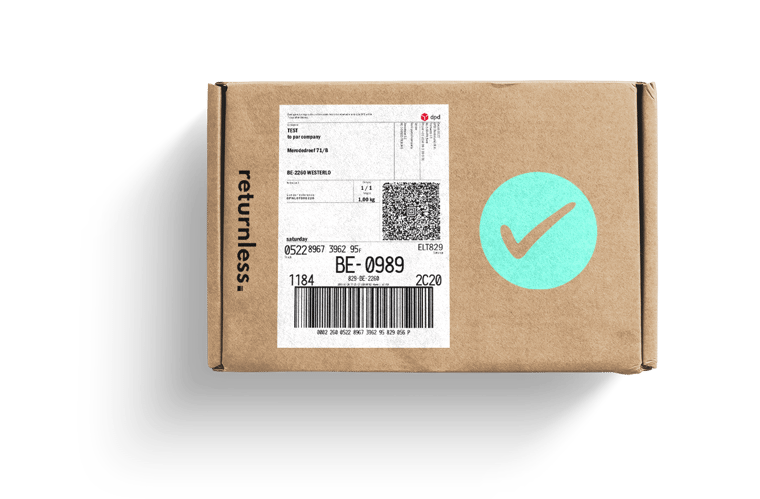 return rates via Monta.
Benefit from affordable return rates!
Via Returnless you have the option to use return labels from Monta fulfillment and thus benefit from Monta fulfillment's low return rates!
insight in your return data.
More return analytics. Less sweat.
By combining the physical return process from Monta and the digital process through Returnless, you have a perfect combo!

With Returnless returns are pre-notified. This gives you more control by deciding what can and cannot be returned. Providing you with the opportunity to prevent unnecessary returns. In addition, you immediately collect all the return data you need to prevent returns in the future. You can easily analyze all return data via return analytics.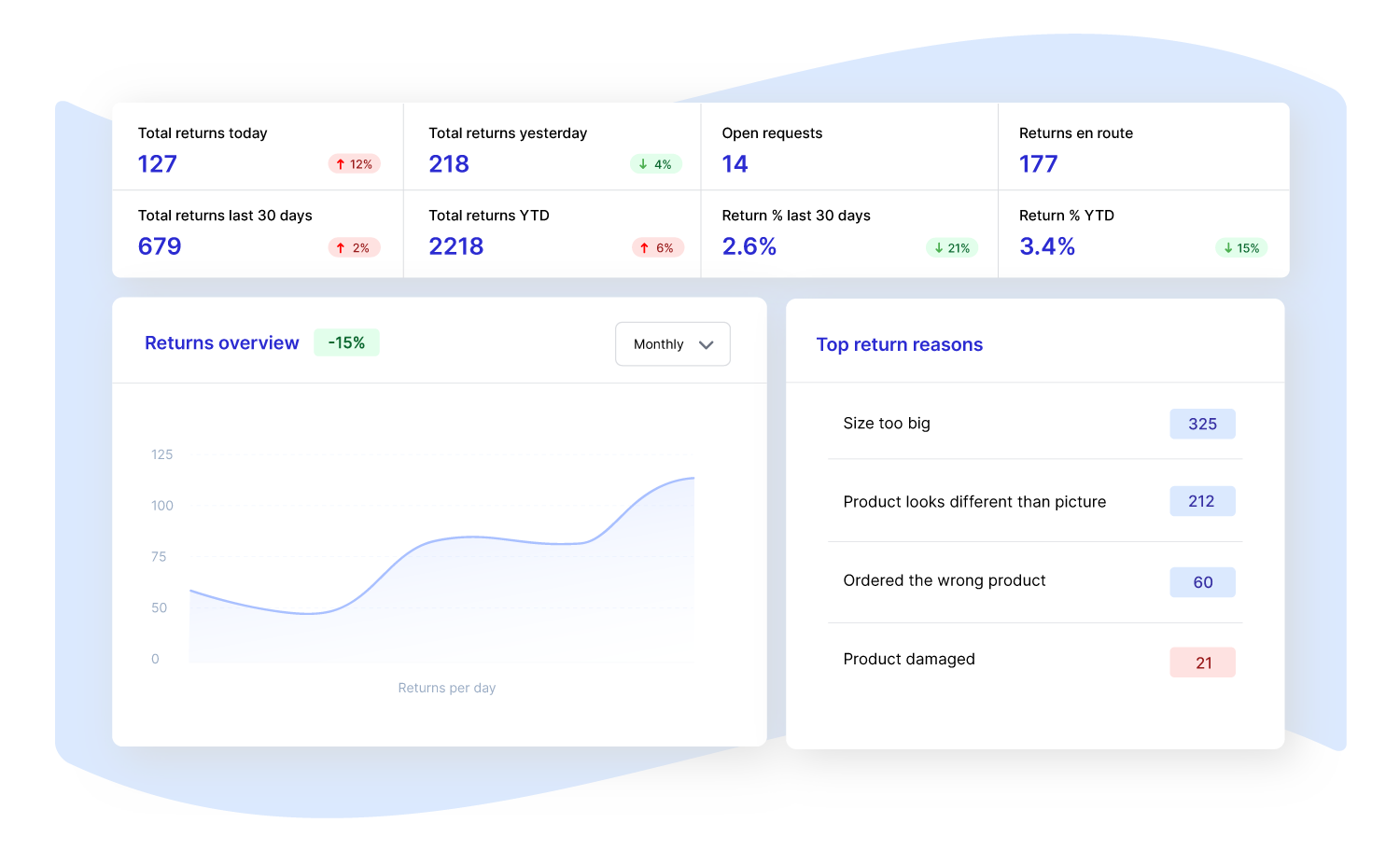 product guide.
Looking for more information? Check out our product guide with detailed information, instructions and how to's that you might find helpful when integrating your webshop to Returnless.

PLAN DEMO
Want to see Returnless in action? We love to give you a tour through our platform. Plan a 15-min demo with one of our colleagues and we will show you all in's & out's.
PLAN DEMO

CREATE FREE ACCOUNT
Experience our platform yourself by creating a free account. You can set-up and test out a return form in your branding, and check out all our features first hand.
CREATE ACCOUNT