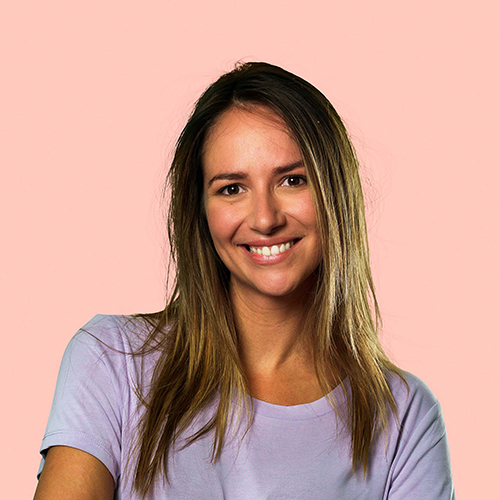 Author
Written by Leonie
Date
3 june 2023
Category
Tips for online stores
A strong return process in 2023.
The challenge
Returns are one of the biggest challenges in e-commerce. Returns cost time and money and are often a source of stress: On the one hand, customers are annoyed that they have to go back to the post office because the wrong product was ordered. On the other hand, returns processing for webshops is associated with effort: Verification and processing in the system, approval of refunds, as well as preparation of the returned product for resale. Not to mention customer service, which often has to answer numerous questions about returns.
With e-commerce, or electronic commerce, trade shifted from offline to the electronic, i.e. online, sector. An electronic sales process is essential, whereby the goods are conveniently delivered to the customers' homes by parcel service. It's surprising then that the returns management looks completely different. Many online retailers still use anything but electronic methods for the processing of their returns: paper returns forms, manual processing, and unclear return policies are still common.
However, difficult-to-find return addresses, an unclear return process, and unclear revocation regulations are real revenue killers in 2023. Nowadays, when ordering, customers already assume that they will return one or more products. A costly or complicated return process thus impairs the customer experience and can prevent customers from shopping in your webshop. Reason enough to think about an effective and modern returns process!
Why an effective returns process is important
Effective returns management starts with control. Let's take the label-in-the-box solution, for example, where the return form and return label are included directly with the order. This is convenient for customers, but has several disadvantages for online retailers:
1. Lack of control:
The online retailer never knows if, when, and which products will be returned and why.
2. Complicated processing:
The paper return forms in the packages must be manually transferred to the system (if available). This takes time, is prone to errors, and often very confusing.
3. Waste of paper:
A return label is sent with every order, regardless of whether it is actually used. In addition, a return form must be included with each order, which in turn costs valuable seconds during the packing process. If you digitalize the returns process, you know in advance which products will be returned and when they will arrive in your warehouse.
✅ You keep track of all return packages in your warehouse and always know exactly which products you will receive back. This keeps your inventory up to date.
✅ You don't waste personnel costs because you always know how many returns need to be processed each day and can adjust your staffing accordingly.
✅ You can reject returns in advance and offer alternatives, such as vouchers. This way, you don't have to refund the purchase amount to every customer.
✅ Your customer service has to answer fewer questions because customers are always kept up to date on the status of their order.
When you have the processing of your returns under control, the "necessary evil" of returns suddenly becomes an opportunity. More control in returns management gives you a valuable advantage over your competitors. An advantage that can be crucial in the highly competitive e-commerce market.
This is what an organized return process looks like

Digital
The simplest but most important optimization is the digitization of your returns process. Start with a simple return form on your website, where your customers can register online which product they want to return and why. This gives you valuable insights, such as the reasons for returns, and you can make predictions about your returns, as you know exactly when which product will arrive back in your warehouse.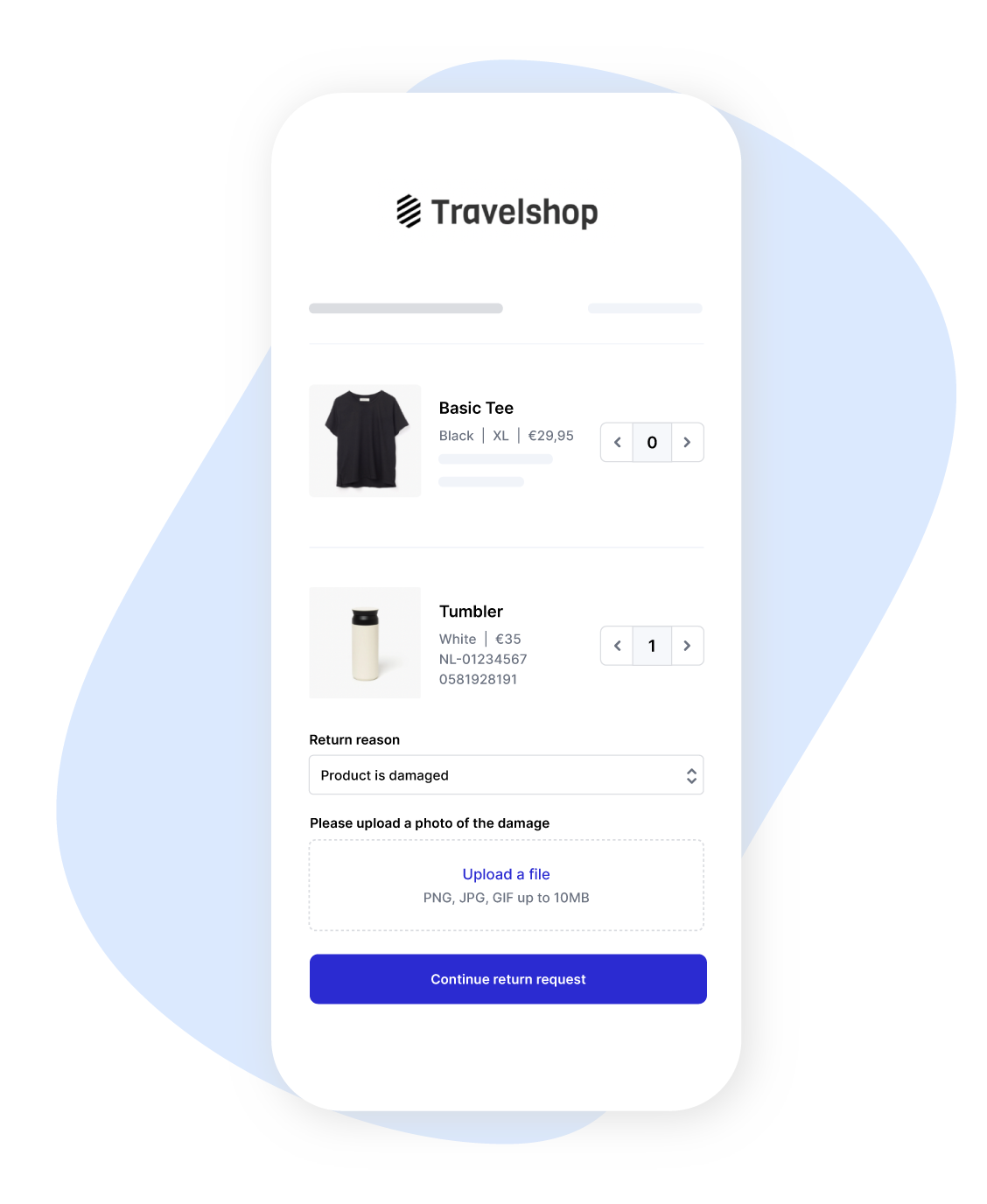 Automated
But you can take your returns process automation one step further. For example, you can allow your customers to create their own return label and automatically keep them informed about the status of their return. You can also determine which products need approval for a return and which should be rejected without having to manually check them first. This may sound like a lot of work, but it doesn't have to be. There are numerous plug-and-play solutions on the market that make it easy to optimize your returns management. One of them is Returnless.
Organized
Clarity brings structure and control and makes work easier for everyone involved. That's why it's practical to collect all returns in a central overview, a kind of returns cockpit. Through this returns portal, all customer service staff and warehouse personnel have access to all returns, including return status, at all times. On average, 40% (source: Returnless) of all customer inquiries relate to returns. A returns portal with a central overview makes answering these questions significantly more efficient. In addition, processing time in the warehouse is reduced by an average of 44% (source: Returnless), as manual processing of returns is no longer necessary.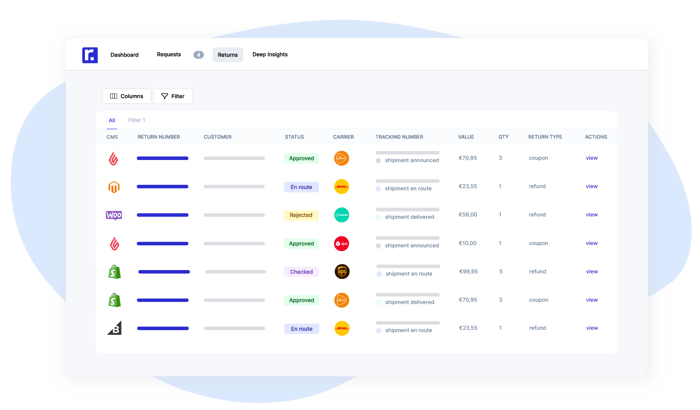 Let automation work for you
An automated returns process benefits not only your customers but also your company. With practical automations, you can reduce human effort and lower your return rate.
Return period
Set a return period in your digital returns portal and determine how long after purchase your products can still be returned. Usually, this is 14 or 30 days. You can set it so that your customers can no longer create a return label via the digital return form after this period, or that the return must be approved by customer service.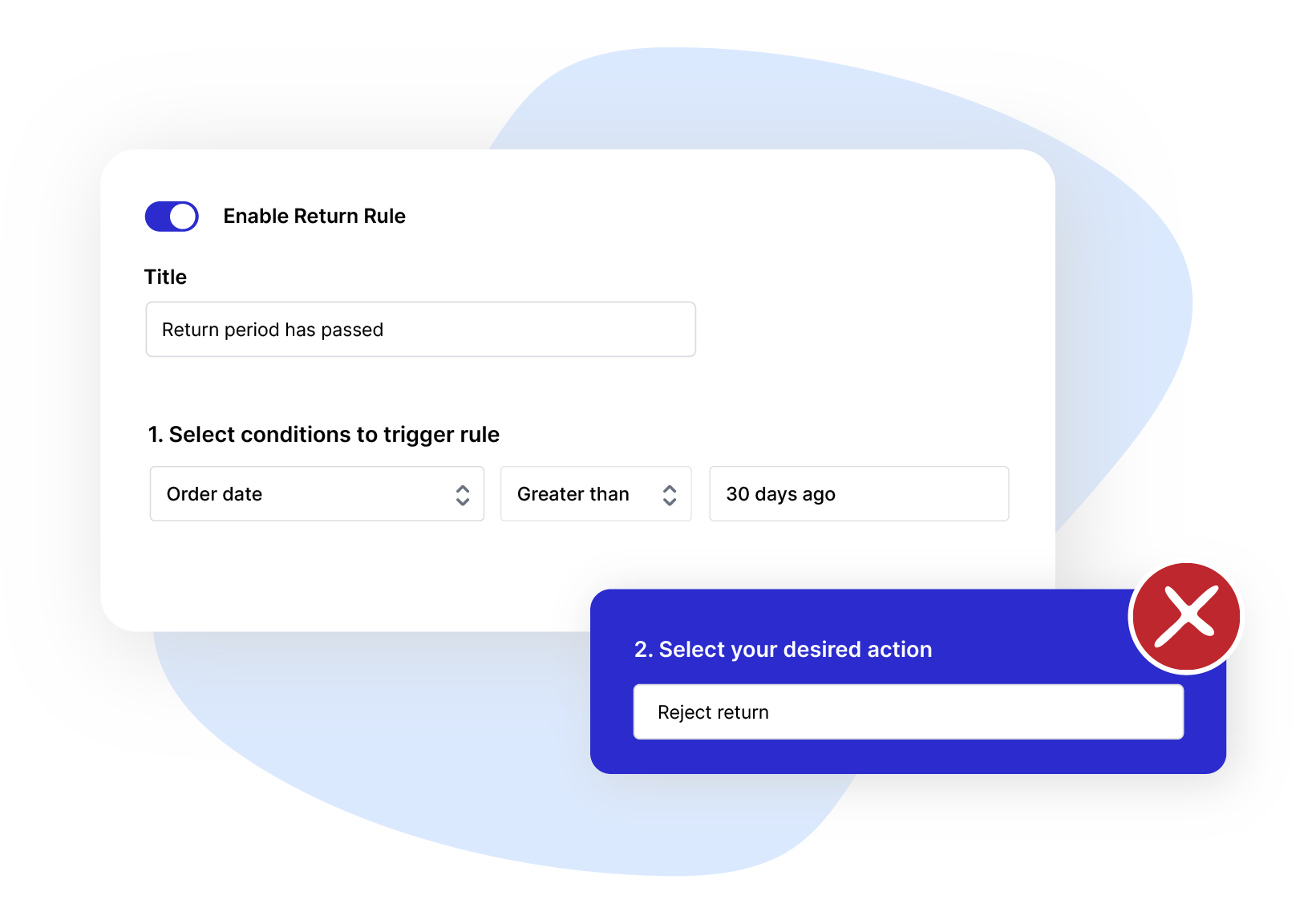 Gatekeeper
There are also other situations where a return is better rejected. For example, with damaged products, it is often not worth receiving the product back. Alternatively, you can ask your customers to upload a photo of the damage, so that you and the customer can save on return shipping costs. Such a "gatekeeper" is also practical for warranty cases, products with low margins, and much more.


Shipping method
Save costs by not charging the same return costs for all return cases. With a digital return form, in which you record region and return reason, you can also automate the available shipping methods. This way, you can automatically set different shipping methods or prices for different regions, situations, or even product types.
Have all information at hand
In a digital return form, in contrast to a paper return form, you can force certain answers. This way, you are guaranteed to collect all the information you need for the return and you can process your returns even more efficiently. In addition, you can analyze this data and recognize and use business opportunities to generate more revenue.


Recognize and use opportunities
With an organized returns process, you can easily recognize business opportunities and use them to reduce your return rate, improve customer loyalty and the shopping experience for your customers, and ultimately optimize your profit.
Identify problem products
If you understand why your customers return products, you know where you need to start, for example, by providing more information in product descriptions or photos, or by removing certain products or entire product groups from your range. At Travelbags, for example, 1% of the entire range was responsible for most returns. Travelbags was able to identify these products in their returns portal and reduce their return rate by a whopping 42% (source: Returnless).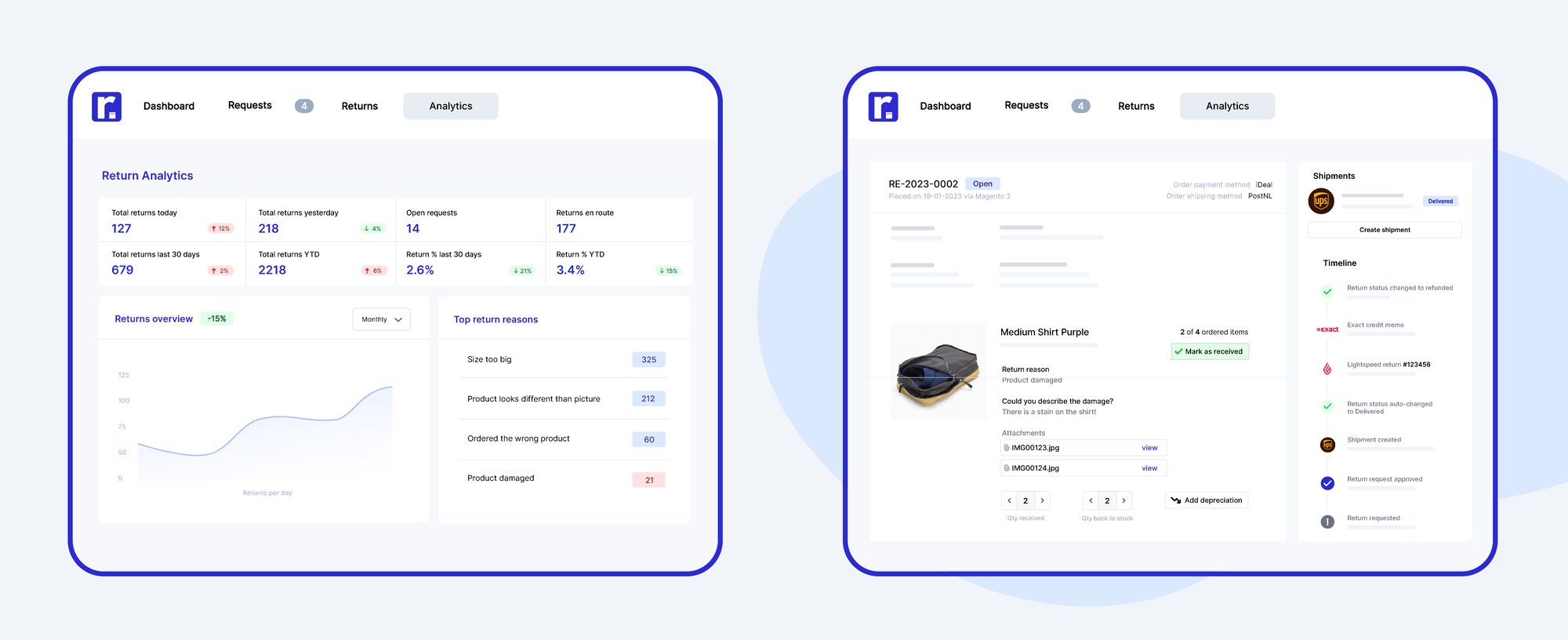 Define return policies
The goal is ultimately to reduce the return rate to actually book the revenue generated. To achieve this, you can define return policies and check and approve your returns before they are shipped. This way, you prevent returns before they are sent. For example, for the return reason "damage", you can offer customers a voucher instead of having to return the product. Even if a very cheap product is to be returned, sometimes it makes sense to let the customer keep the product, as the shipping costs would exceed the product value.
Limit free returns
A return costs an online shop an average of around €12.50. That's why big companies like H&M and Zara (source: www.manager-magazin.de) experimented with paid returns last year, and more and more online retailers are following suit. Another opportunity to reduce the return rate is to nuance your return policies by offering both free and paid returns.
A free return can be a valuable incentive in certain cases, such as for loyal customers or if only part of the order is to be returned. If you already know the customer profile during the return process, you can easily automate this step. Define rules that determine when the return is free and when the customer must pay for the return.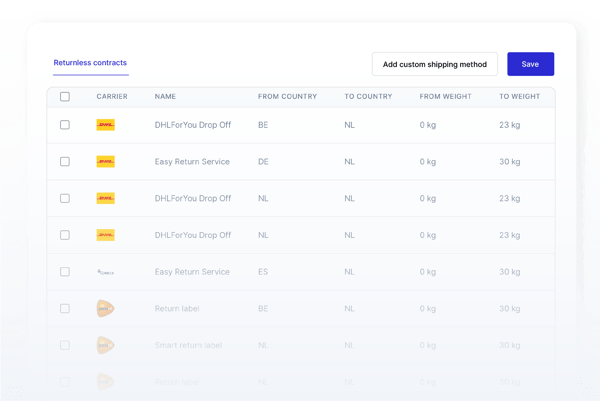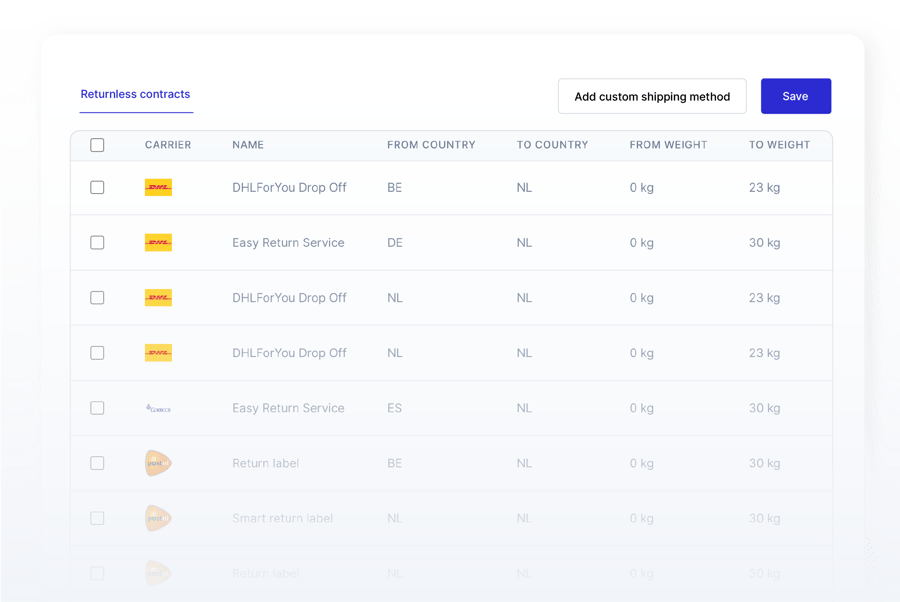 Voucher instead of refund
Ordered a product, returned a product: This is the worst-case scenario for any webshop. Customers who only buy one product and then return it generate costs but no revenue. One way to still book this revenue and bind customers in the long term is by offering vouchers. So instead of a cash refund, you offer customers a voucher. According to studies, 30% of consumers (source: Returnless) opt for a voucher when given the choice. To make this option more attractive, you can, for example, offer free returns or additional shopping credit if the customer chooses the voucher. This way, you not only book the original revenue but also do something for customer loyalty, as customers are more likely to shop in your shop again.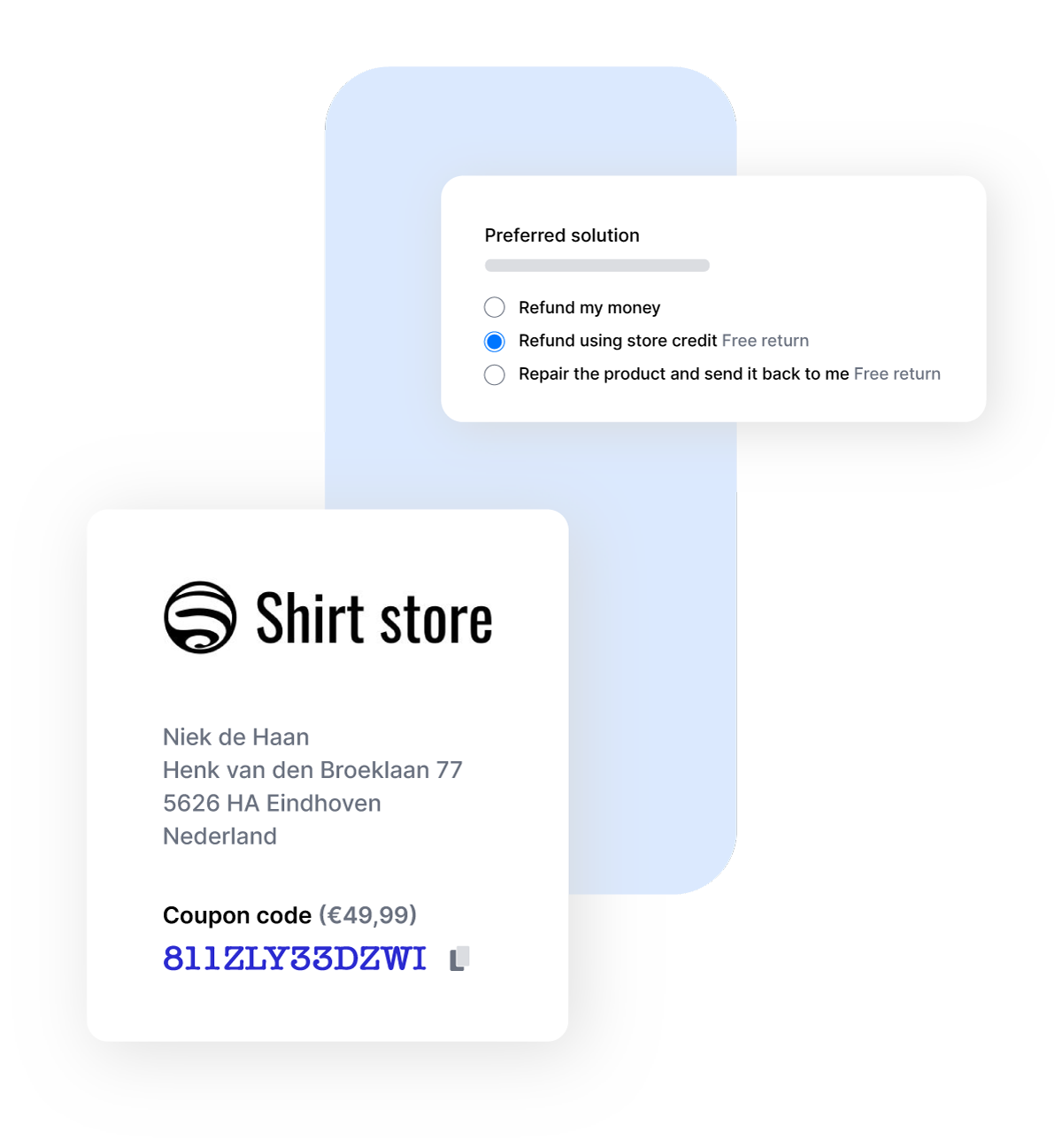 Offer a unique shopping experience
As mentioned at the beginning, around 77% of customers check a shop's return policies before making a purchase. A clear and concise returns process is more important than ever if you want to be at the forefront of e-commerce. So how do you make sure that your returns process becomes the business card of your business and that you offer your customers an optimal shopping experience even in returns?


Various shipping options
Usually, webshops sign contracts with a parcel service of their choice. Consequently, they are limited to the shipping options of this provider. If you automate your returns management through a returns platform like Returnless, then you have the opportunity to use third-party shipping options. This not only makes international returns possible, but you can also offer home pickup or pickup at a pack station, as well as return with a mobile barcode and thus improve your customer experience.
Post Payment
The introduction of the post-payment payment method has greatly contributed to the growth of e-commerce. With this option, customers instinctively have to take less risk to buy online. Webshops that offer the option to pay on delivery can increase their conversion rate by an average of 10% (source: Returnless). However, the rate of returns also increases as a result of subsequent payment. Therefore, you should carefully check whether the implementation of the payment method is actually more profitable on the bottom line. To do this, you need to have access to your return data. Only then can you compare your order data with the return data and identify whether the payment on delivery method really is profitable for your store.


Integrate re-commerce provider or repair center
Even though e-commerce is booming, it has done anything but make a good name for itself in terms of the environment in recent years. Many online retailers destroy returns instead of offering them for sale again. New draft laws are intended to ensure that returns do not end up in the garbage, but continue to be used, or flow back into the sale. If you know the reasons for returns before you send them, then you can think about integrating a recommerce provider or repair center into your returns process. Returns will then not be sent directly to your warehouse, but to a recommerce provider or e.g. in case of damage to a repair center. Win-win-win: This benefits the shopping experience of your customers as well as your store and the environment.
A strong return process in 2023
When it comes to the returns process, a simple return address on the website or a customer service email address is no longer enough in 2023. Customers want clarity and a well-functioning returns process, otherwise they will be only too happy to switch to another service provider in the saturated market. But this is exactly where the opportunity lies for you as an online retailer to stand out from your competitors in the highly competitive e-commerce market. An automated returns process, where every step is clearly defined, not only benefits your customers, but also your employees and the environment. This saves you time and money, and you actually book the sales you make.

PLAN DEMO
Want to see Returnless in action? We love to give you a tour through our platform. Plan a 15-min demo with one of our colleagues and we will show you all in's & out's.
PLAN DEMO

CREATE FREE ACCOUNT
Experience our platform yourself by creating a free account. You can set-up and test out a return form in your branding, and check out all our features first hand.
CREATE ACCOUNT