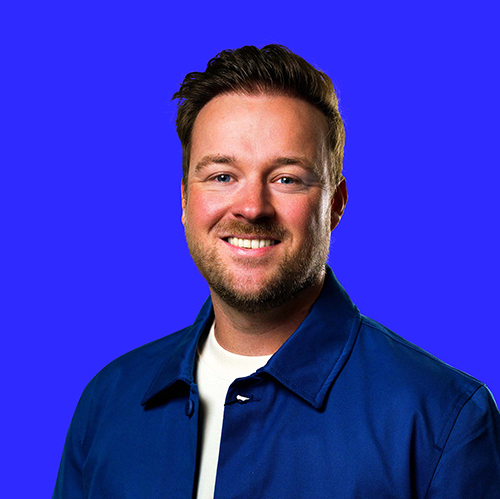 Author
Written by Marijn Prijs
Date
30 May 2023
Category
Tips for online stores
Keywords
Paid returns, free returns, return policy
paid or free returns?
How to optimize your gross profit margin without compromising the customer experience.
For many webshops, expanding into foreign markets means accessing a larger customer base. And a larger market means more revenue, the dream of every webshop owner. However, with more orders also come more returns, and the costs can quickly add up, especially when it comes to international shipments. The implications of internationalization go beyond higher shipping and return expenses; it also entails extra work as you negotiate new agreements and rates with unfamiliar carriers and logistics providers. This is often a lengthy process that frightens and hinders webshop owners from taking the step to expand abroad.
But it doesn't have to be this way! The return process and localizing your returns don't have to be insurmountable obstacles. With the right partner, scaling your webshop to foreign markets is easier than you think. Discover how to master foreign return conditions and start selling with your online store abroad in no time.
Large e-commerce players, such as Zara and H&M, have been experimenting with paid returns for some time. Smaller stores are following their lead, but are often still hesitant about implementation. While paid returns usually generate a higher gross profit margin, it also generally degrades the customer's shopping experience. Indeed, as many as 77% of all customers factor the returns process into their purchase decision1. This means that customers may be less inclined to buy from stores that do not offer free returns.

Still, it is important to consider introducing paid returns. After all, free returns not only come at a cost to the environment, but are often simply not profitable. Fashion companies in particular have increasingly struggled with higher return costs in recent years. This is due in part to higher raw material and product prices and the strong dollar. Also, online shoppers are increasingly ordering multiple items and sizes, many of which are returned. This not only increases the cost of return labels, but the administrative burden - and thus the overall cost - also goes up.

Fortunately, it doesn't have to be either-or. In fact, with a flexible returns process, you can offer both paid and free returns, depending on the situation. Tip: Establish rules and conditions and develop a solid returns policy to increase your gross profit margin without discouraging your customers with high return costs.
Tip!
Are you already familiar with Return Rules? Using smart rules, you can easily automate your return policy. For example, you can automatically block return requests if the return period has expired or approve the return first if certain conditions occur. Some examples for smart Return Rules can be found below.
RETURN RULES
1. Domestic and international returns
For many online stores, delivery to our neighboring country of Germany is an important step toward a larger sales market. A bigger market means more profit, you might think. However, shipping costs for international shipments can add up quickly. To avoid this, consider charging your customer for return shipping costs from abroad. Returnless' digital return form automatically recognizes a foreign address and then ensures that the sender only sees the paid return option.


2. Order value
Another possible criterion for offering a paid or free return is the order value. For example, if the customer keeps goods worth at least 75% of the order value, the margin is large enough and you offer the customer a free return. If the customer returns a large portion of his order, he must pay the return cost himself.
Take note of the order value
Of course, it depends a bit on your shop's margins whether it makes sense to make return costs dependent on the order value. If you sell luxury products, it is better to add a (return) shipping surcharge to your products in advance so you can offer free return shipping as a service later on. For products in the lower or middle segment, the order value can be a good criterion to determine whether or not you want to offer the customer a free return option.
3. Defective products
Even if all returns in your store are paid returns, you will still have to offer the return of a defective product for free. This is simply part of a good customer experience. Fortunately, in some cases you can still save on shipping costs. In Returnless' digital return form, the customer selects the reason for the return. If he selects "defective," you can have the customer upload a photo of the defect. This allows you to immediately determine whether it is worth receiving the product back. If yes, the customer can download a return label that allows him to return the product for free. If no, you can choose, for example, that the customer can keep the defective product and be compensated with a credit or replacement product.
4. Encourage quick returns
The faster the customer returns a product, the faster it will be back in your warehouse - and thus available for resale. With traditional return methods, you can generate little to no incentive for your customer to return quickly. With a flexible and digital returns process, on the other hand, you can set up that the return, say within the first two weeks of receiving the order, is always free. Then, if the customer still wants to return, they have to pay to download a return label.
Tip!
Returnless' Gate-Keeper allows you to set that returns are no longer possible after the official return period has expired, or that a return must first be approved by customer service. Something that is not possible with the classic label-in-the-box method.
GATE KEEPER
5. Reward loyal customers
You can also use your return policy to reward loyal customers who return little. For example, you can offer free returns to customers who have returned less than five times in the past year. However, for customers who return frequently (a large portion of their order), you can charge a return fee.
Pay attention to real customer value
It also works the other way around. Some customers might order a lot, but return their entire order each time. These are customers you should pay close attention to. You might want to consider setting up paid returns for these customers specifically. For example, if a customer returns a certain number of products over a certain period of time, they should pay for their return label from there on.
Conclusion
Free returns are generally neither profitable nor very sustainable. Fortunately, with a good return policy that takes different situations into account, you can easily optimize your sales. For example, you can make customers pay for returns from abroad themselves or reward loyal customers with free returns. By defining different scenarios, and setting different return fees for each, you can easily and flexibly increase your gross profit margin without compromising too much on the customer experience. Win-win!
Bronnen
JDA & Centiro / YouGov, Retouren im deutschen Online-Handel

PLAN DEMO
Want to see Returnless in action? We love to give you a tour through our platform. Plan a 15-min demo with one of our colleagues and we will show you all in's & out's.
PLAN DEMO

CREATE FREE ACCOUNT
Experience our platform yourself by creating a free account. You can set-up and test out a return form in your branding, and check out all our features first hand.
CREATE ACCOUNT