"Thanks to Returnless, we managed to get the number of return questions to 0 within two weeks."



Stef Habraken - Manager Flaneur Homme
short intro.
Flaneur Homme sells high-end men's fashion. Fashion with a story. Flaneur Homme distinguishes itself through their unique collections with exclusive items.


Return challenges:

Unclear and complex return process.


Lots of return questions at customer service.


Lack of a local partner to support the return policy.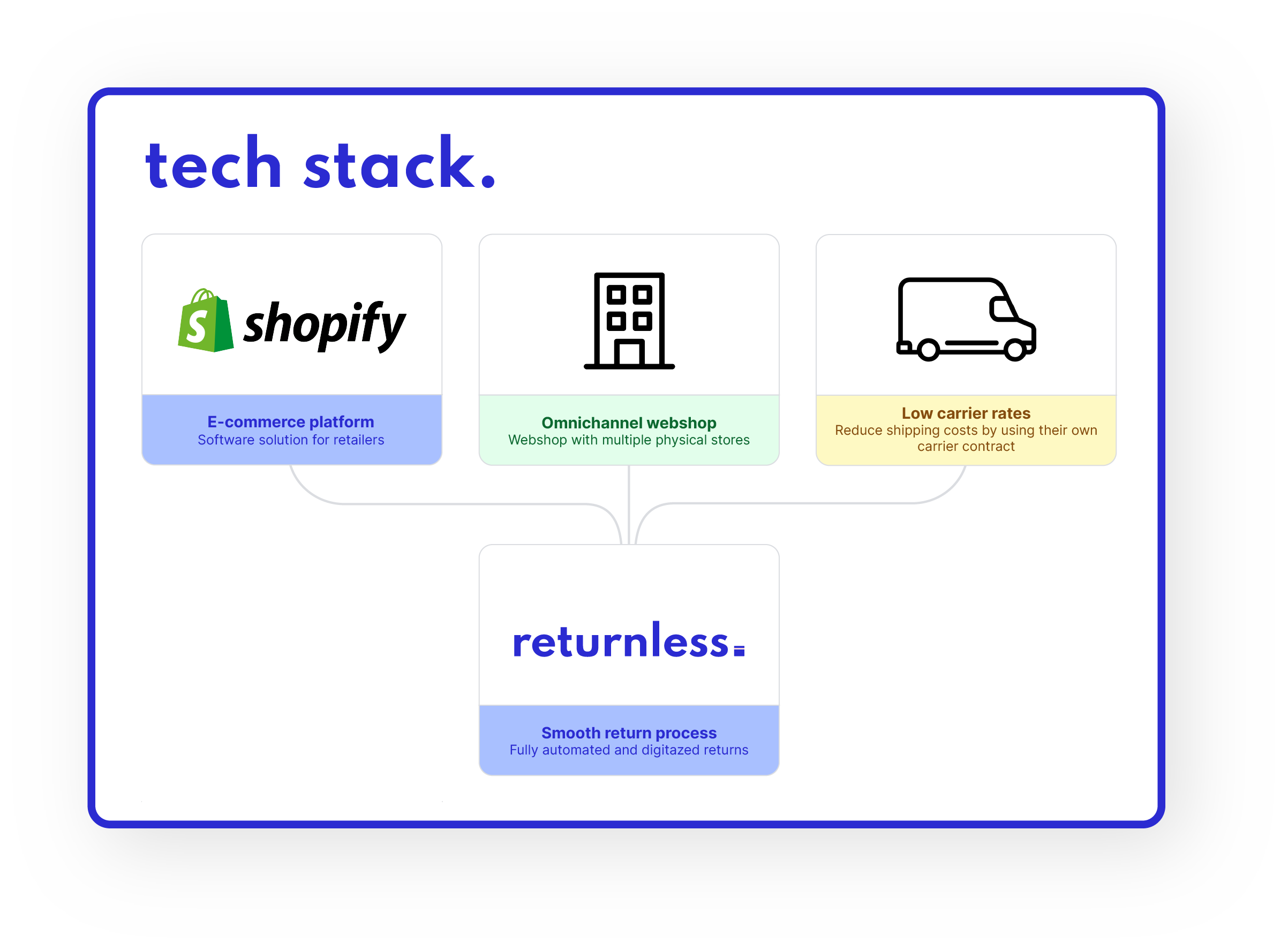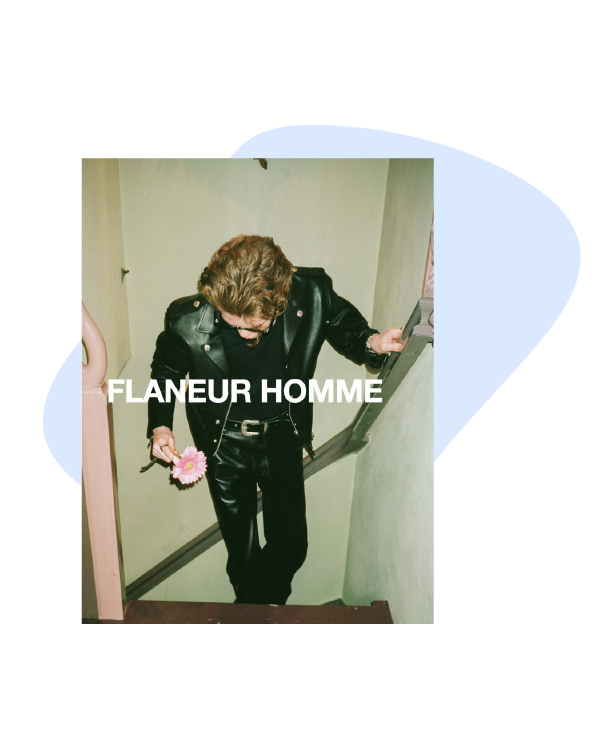 the success story of flaneur homme.
Stef Habraken, manager Flaneur Homme.
Stef started at Flaneur Homme as a freelancer. He especially helped a lot with the website and with new drops and shoots. Stef now has a management role at Flaneur Homme. He is involved in the most diverse matters.


Our return process was very unclear..
"Visually it looked very neat, but the entire process was unclear and complicated for our customers. It was actually a very basic set up in the back. It literally came down to: 'This is the return address and ready'. We offered little information on how to actually return the product. We only had a few options for reasons to give, for example; size too big or too small etc."
"Thanks to Returnless we managed to get the number of return


questions to 0 within two weeks."
The return process is now fully automated..
"Our customers can create a return label completely independently because they go through the steps smoothly. We no longer have to guide them and provide them with information. We can now offer our customers various options fully automated how they prefer to be helped. It is also easier to provide feedback to the customer, which makes the processing of a return faster. It is very nice for customers that it is well-arranged. It just looks very neat."
Ok, to the point...
We no longer receive return requests from our European customers. Literally, nothing more. Thanks to Returnless, we managed to get the number of return questions to 0 within two weeks..


Check these tips!
I would like to say to all starting webshops: Dare to ask! For us the return policy was an issue and by asking we have now managed to solve this. Working as a webshop with your return process? Contact Returnless!

"Since we switched from a competitor and some haste was required, I can only say that what was promised has been fulfilled. Communication lines were short and everything was quickly set up to actually get started."
Remco Nonnekes,
E-COM 2 GROUP

"We no longer receive any return related questions from our European customers. Literally, nothing at all. Thanks to Returnless, we managed to get the number of return questions to 0 within two weeks."

Stef Habraken,
FLANEUR HOMME

"Our KPIs pointed out that a difficult returns process had an effect on the long-term loyalty of our customers. To gain loyal customers for the long term, the entire customer journey must be in order, including your returns process."
Jimmy Joosten,
Jumbo Sports

"We now have a better return experience for our customers. With Returnless we can easily guide our customers to the returns portal, and have an overview of all returns and a faster way to process these."

Kim Gropstra,
CARE FOR SKIN

PLAN DEMO
Want to see Returnless in action? We love to give you a tour through our platform. Plan a 15-min demo with one of our colleagues and we will show you all in's & out's.
PLAN DEMO

CREATE FREE ACCOUNT
Experience our platform yourself by creating a free account. You can set-up and test out a return form in your branding, and check out all our features first hand.
CREATE ACCOUNT