Manage and handle WooCommerce returns in one overview.
Connect your WordPress webshop to Returnless and easily manage returns. With the WooCommerce RMA plugin you have real-time insights into your return data. This way you have the tools at hand to optimize the performance of your catalog.
WooCommerce returns.
Fix your returns with our WooCommerce RMA plugin!
With the Returnless returns platform you easily implement a return process to your WooCommerce CMS. Customers enter an order number and email address so that the order can be loaded in real-time from WooCommerce.

By clever use of Return Rules we can stop and prevent unnecessary returns. For example returns outside the return period of 14 days, or damaged products. With Return Rules you have the ability to pre-approve returns.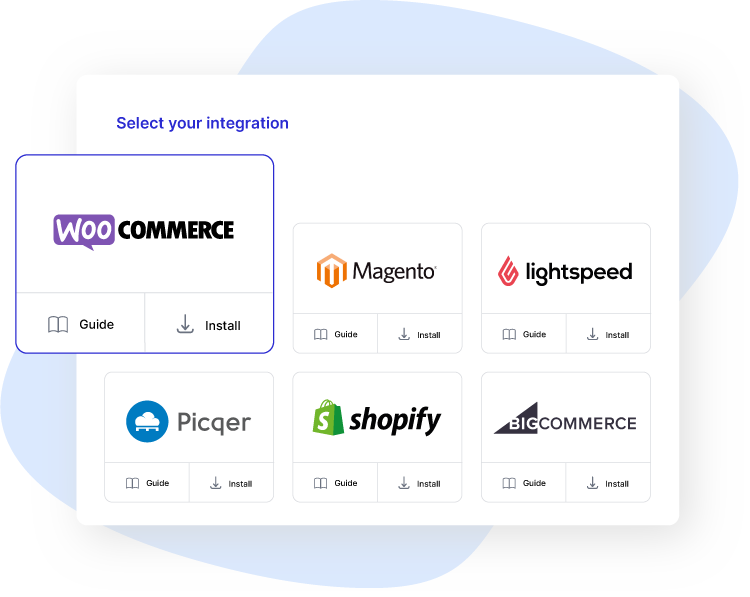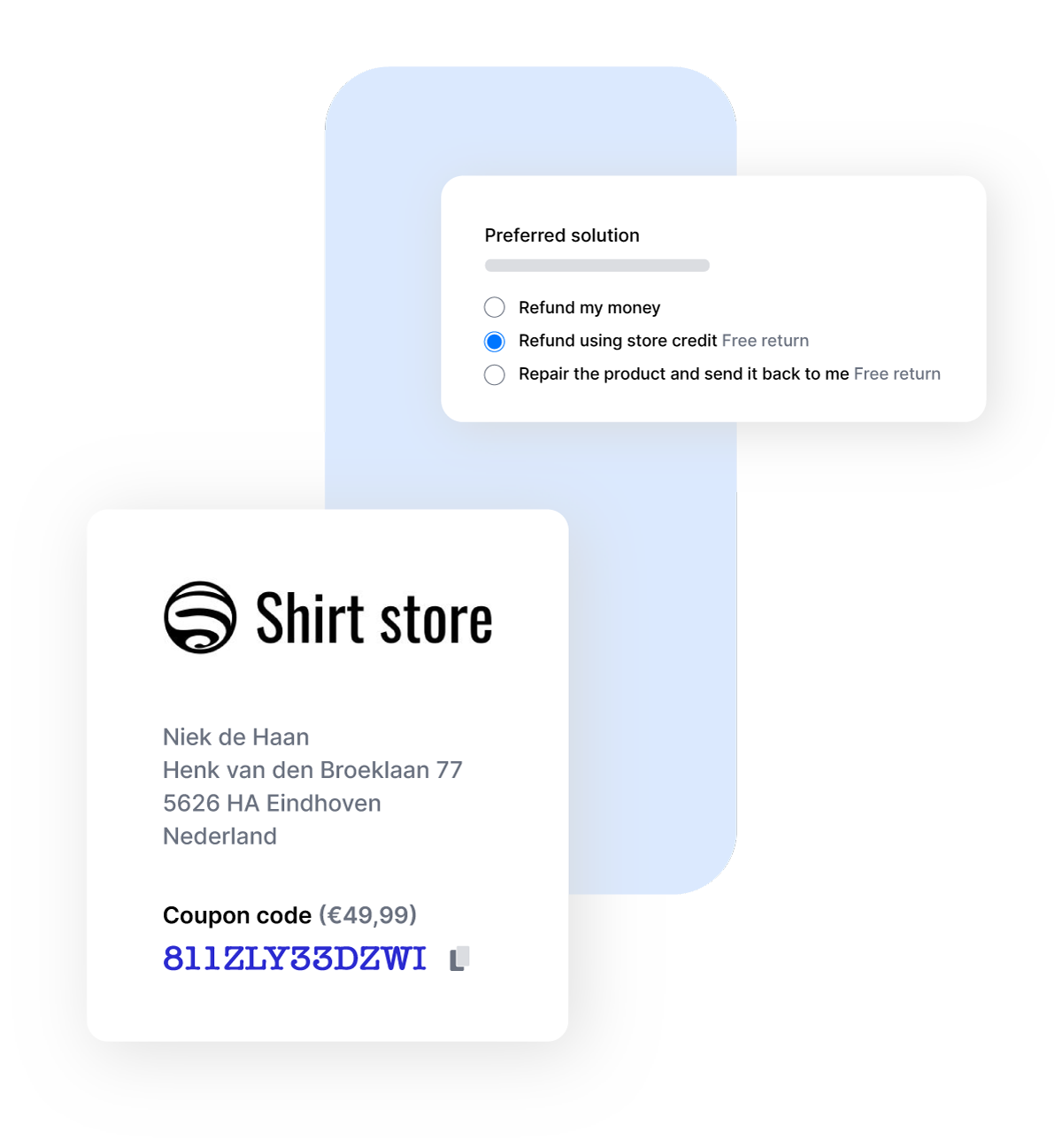 refund returns or offer store credit.
Automatically refund using store credit for WooCommerce.
Offer store credit directly in your WooCommerce return form. Instead of a refund, a customer receives a discount code that they can exchange again in your webshop. This way you have a higher chance that your customer will return to your webstore. How you use coupons is up to you:
In addition to a refund, give a coupon as an additional option

Use coupons during certain periods, such as peak periods to stimulate revenue retention
Our data shows 30% of consumers choose coupons instead of a refund.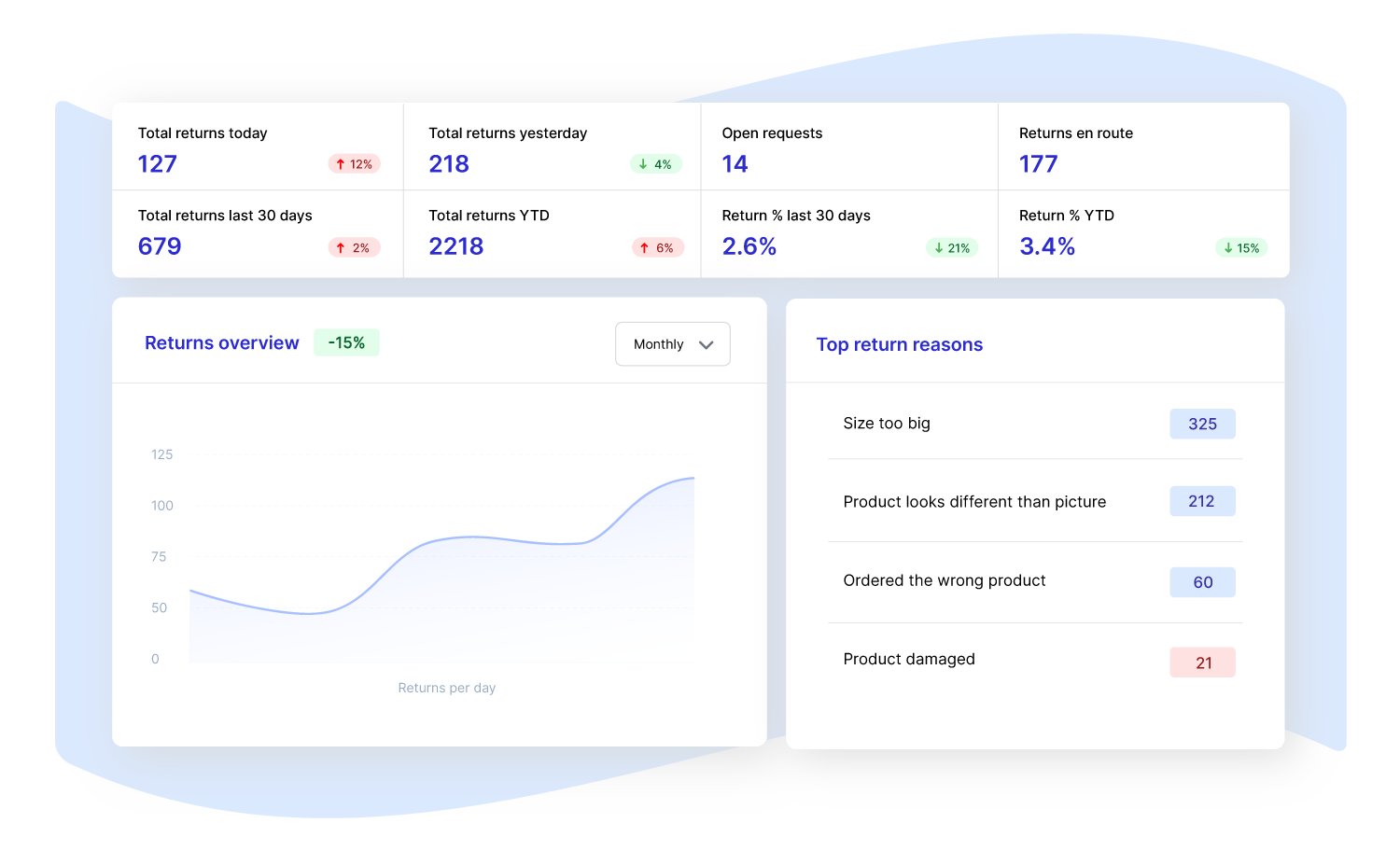 WooCommerce return analytics.
Track performance of your WooCommerce webshop with return analytics!
In our return form, the customer can specify a return reason for each product. We use this to collect valuable data at SKU level.

Create reports by comparing sales data from WooCommerce with the return data of Returnless. What is the return percentage, which products are returned the most, and why?
the ultimate return solution
for WooCommerce.
From our experience in e-commerce we learned that the basic RMA plugin from WooCommerce wasn't ticking the boxes for many WooCommerce webshops. Together with our customers we decided to build a custom WooCommerce return plugin, tailered to the needs of our WooCommerce customers. A few year later Returnless helps over 400+ webshops manage and handle returns faster and more efficient with a smooth return process. Don't believe us?
Check out what our users say:

"Since we switched from a competitor and some haste was required, I can only say that what was promised has been fulfilled. Communication lines were short and everything was quickly set up to actually get started."
Remco Nonnekes,
E-COM 2 GROUP

"We no longer receive any return related questions from our European customers. Literally, nothing at all. Thanks to Returnless, we managed to get the number of return questions to 0 within two weeks."

Stef Habraken,
FLANEUR HOMME

"Our KPIs pointed out that a difficult returns process had an effect on the long-term loyalty of our customers. To gain loyal customers for the long term, the entire customer journey must be in order, including your returns process."
Jimmy Joosten,
Jumbo Sports

"We now have a better return experience for our customers. With Returnless we can easily guide our customers to the returns portal, and have an overview of all returns and a faster way to process these."

Kim Gropstra,
CARE FOR SKIN
product guide.
Looking for more information? Check out our product guide with detailed information, instructions and how to's that you might find helpful when integrating your webshop to Returnless.

PLAN DEMO
Want to see Returnless in action? We love to give you a tour through our platform. Plan a 15-min demo with one of our colleagues and we will show you all in's & out's.
PLAN DEMO

CREATE FREE ACCOUNT
Experience our platform yourself by creating a free account. You can set-up and test out a return form in your branding, and check out all our features first hand.
CREATE ACCOUNT