"Processing a return went from 4.5 to 2.5 minutes."



Eveline Jansen - Customer succes manager at Smartphonehoesjes.nl

short intro.
Smartphonehoesjes.nl is the place to be for phone cases and accessories. In the range of 45,000 products, you will undoubtedly find a product that suits you. With a solid internal base of fun, entrepreneurship and growth, Smartphonehoesjes.nl provides customers with the best quality, excellent service and an affordable price.


Return challenges:

Unclear and complicated return process.


Many return questions in customer service.


Lack of a local partner to support return policy.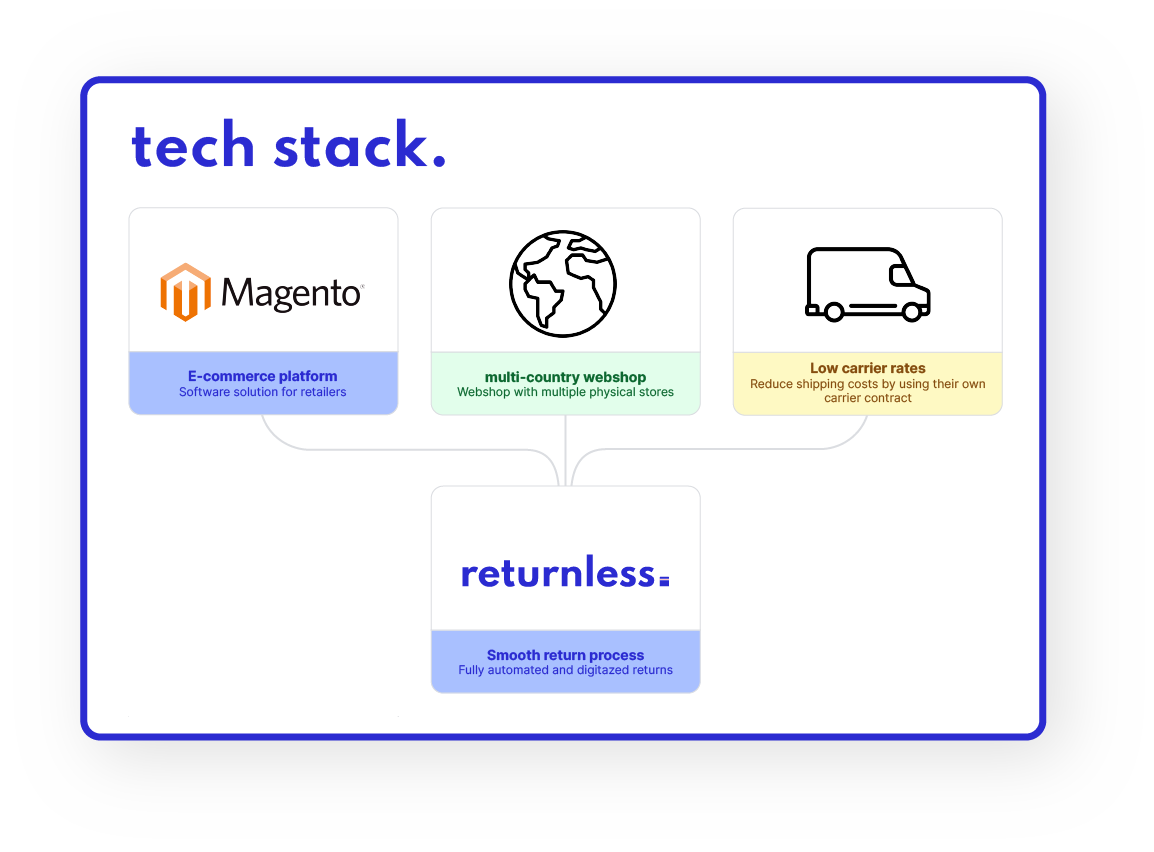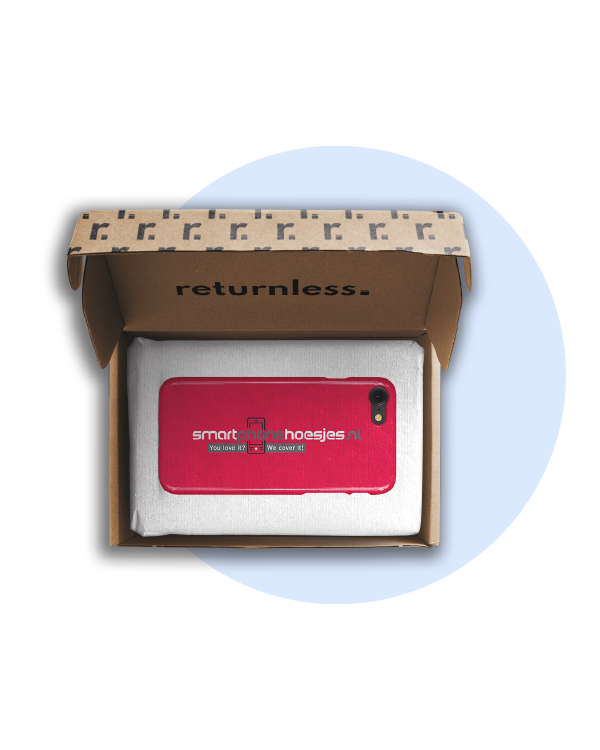 the success story of smartphonehoesjes.
Eveline Jansen, manager klanttevredenheid bij Smartphonehoesjes.nl.


What did the return process look like before Returnless came your way?
The Dutch webshop of Smartphonehoesjes.nl has a relatively low return rate of 6%. This translates to approximately 350 returns per day. Previously, processing a return took an average of 4.5 minutes. If we only had to return the money, we were done quickly. But often also questions from the customer had to be answered, or something had to be sorted out.
What challenges did you encounter in the field of returns?
Before using Returnless, we received many questions from customers about the return status. The customer was not automatically informed of this, but suddenly received the purchase amount refunded. On our side, we saw that returns took a lot of time. Each return was physically received by logistics, after which the handling was handled by a Customer Service employee. This handling in particular consisted of an enormous manual and logging process."


What help does Returnless provide with these challenges?
The return process is a lot faster and smoother. The logistics employee needs less than 30 seconds to process a physically received return in the system, after that the Customer Service only needs a minute to complete the full administrative processing. Customers are also very satisfied with the clear return portal, because the provision of the return label, payment and interim notifications are now automated and arranged from one place. Therewith, Returnless often thinks along well.


"Returnless helped automate and digitize our return process."
What does your return process look like now?
We get a lot less questions about the return status. We used to use offline forms and everything was done manually. Returnless helped automate and digitize our returns process. The financial part is also increasingly being taken care of by Returnless, so our Finance department does not need to invest any time in this.

What improvements do you see now that you use the features of Returnless?
Returnless saves us a lot of time, and therefore also a lot of costs. Handling a return only takes 2.5 minutes. So this has decreased with 2 minutes. Compared to the situation before, Returnless has certainly added a lot.

"Since we switched from a competitor and some haste was required, I can only say that what was promised has been fulfilled. Communication lines were short and everything was quickly set up to actually get started."
Remco Nonnekes,
E-COM 2 GROUP

"We no longer receive any return related questions from our European customers. Literally, nothing at all. Thanks to Returnless, we managed to get the number of return questions to 0 within two weeks."

Stef Habraken,
FLANEUR HOMME

"Our KPIs pointed out that a difficult returns process had an effect on the long-term loyalty of our customers. To gain loyal customers for the long term, the entire customer journey must be in order, including your returns process."
Jimmy Joosten,
Jumbo Sports

"We now have a better return experience for our customers. With Returnless we can easily guide our customers to the returns portal, and have an overview of all returns and a faster way to process these."

Kim Gropstra,
CARE FOR SKIN

PLAN DEMO
Want to see Returnless in action? We love to give you a tour through our platform. Plan a 15-min demo with one of our colleagues and we will show you all in's & out's.
PLAN DEMO

CREATE FREE ACCOUNT
Experience our platform yourself by creating a free account. You can set-up and test out a return form in your branding, and check out all our features first hand.
CREATE ACCOUNT