droppery.
Simply expand your product range with Droppery and we will fix the return process.
Check the success of your new products with return data.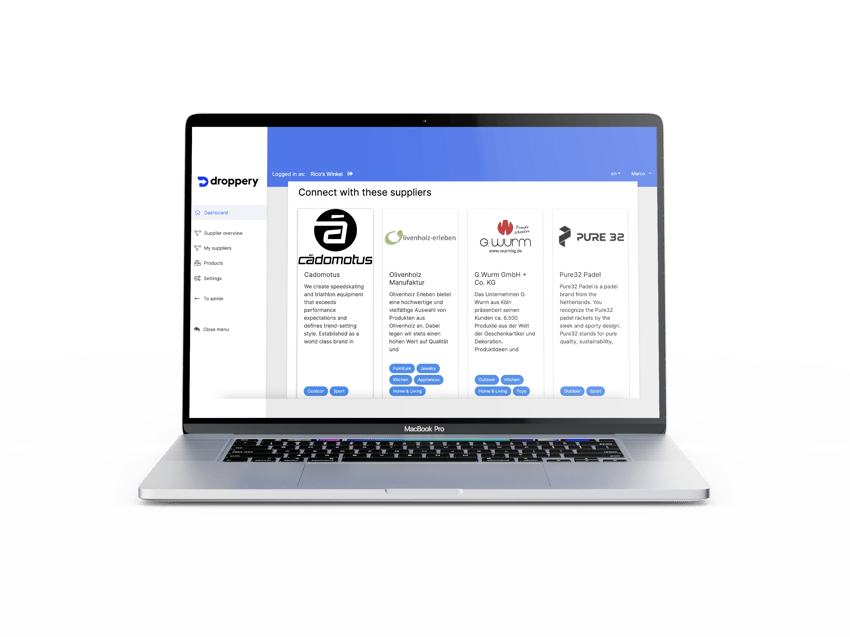 Simply expand your product range
with Droppery
Droppery is a SaaS solution specialized in finding and connecting the right customers for suppliers and brands. Droppery ensures an optimal connection from product synchronization to automated order processing and provides a new reseller channel for our suppliers & brands. In addition, as a supplier or brand you always determine who you do business with. In collaboration with Droppery, we take care of the return process, and you can see the success of your new products based on the return data.

Expand your product range.
The power of Droppery is linking new suppliers to your current range. You can stimulate additional sales to increase the order value, or test new products before purchasing them yourself.

These new products are delivered straight from the box, no sweat.

Returnless in combination with Droppery ensures that you not only assess your new products on the basis of sales data, but also on the basis of return behaviour. You express your assortment in a healthy way, without blood, sweat and tears. Sweatless ;)
Request for a Return Reduction Quick Scan?