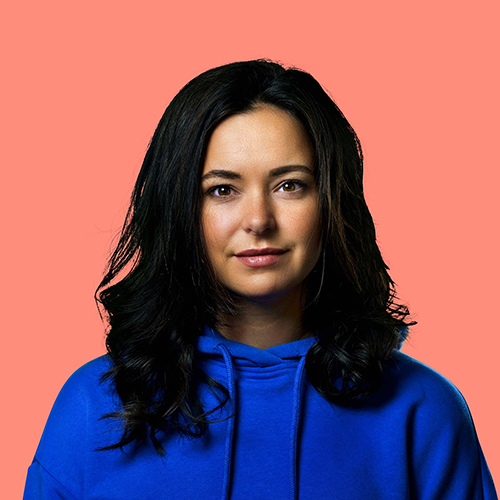 Author
Written by Maxine Alders
Date
22 December 2022
Category
E-commerce trends
Keywords
Return policy, return rules & conditions
4 return trends for webshops in 2023.
We would like to give you an insight into the return trends that are going to come into play. In addition, we give you advice on how to get started with these trends in 2023.
Returns have been a hot topic within e-commerce in recent years. And last year was no exception. This is not surprising, since returns affect several departments within a company, such as customer service, warehouse, but also finance and purchasing. Webshops agree on one thing: there is often room for improvement in the returns process. To help you on your way, we would like to give you insight into the return trends that will play a role in the coming year. In addition, we give concrete advice on how you can get started with this trend in 2023.
#1: From free to paid returns.
Free returns are no longer the standard. We saw major players like H&M and Zara experimenting with paid returns last year. No surprise, as a return costs a webshop around €12.50 on average. Paying for a return should become an incentive for consumers to make less impulsive purchases and think more carefully about a purchase. Several online shops are expected to follow suit in 2023.
Are paid returns the right choice for you?
One reason to choose paid returns: Are you dealing with relatively low prices and little margin for your products? Chances are return costs could easily exceed your sales. Look closely at your return rate and compare your average order value with the average return costs. Are you losing out here or playing favorites? Then consider making the move to paid returns.
One reason to opt for free returns: If you generally deal with products with higher prices and a high margin, you don't want to raise the purchase threshold for customers with additional return costs. Does this apply to your product range? Then at the bottom line, you can take those return costs for granted and factor them into your budgets.
Do you really want to make future-oriented steps? Then you can nuance your return policy by offering both free and paid returns - depending on certain factors. This does require advanced automation in your returns policy, so that depends for a while on the tooling you have at your disposal. Do you have that? Then you have gold in your hands. Some applications could include:
Reward loyal customers with free returns.
Offer free returns to customers who keep more than 75% of their original order value.
Offer paid returns to customers who retain less than 75% of their original order value.
During sale periods such as Black Friday, always offer paid returns.
For sale products, always offer paid returns.


#2: No label in the box but register returns online.
The label in the box is a concept that has existed since 1968. Quite passé in the year 2023. Yet it is secretly still widely used by webshops, but like many other processes, returns are becoming increasingly digital. Instead of a handwritten return form, an online form is then used. This way, a return is notified in advance and the webshop knows that a return is on its way and for what reason. This has several advantages: For instance, it gives you the chance to prevent unnecessary returns, e.g. when a damage is not justified, so the return can be rejected in advance. In addition, you can directly link multiple carriers and are not bound to one carrier, as with a label in the box. This way, your customer can return to his favourite parcel point around the corner or opt for a pick-up. More insight, fewer unnecessary returns and better service for your customer. A no-brainer then.
Digitizing your returns process? Here's how to do it:
A digital returns process starts with an online returns form. Regardless of whether you build this yourself or get started with rma software, you need to know the following:
The power of a digital returns process is in the automation of your returns policy. But before that, it is important that you have a clear idea of what your return conditions are.
Think, for example: How long is the return period? When can products be returned and when not? Make sure you have this clear so you can ask the right questions when you register a return.
Which shipping options do you want to offer? Think not only about carriers but also return methods such as printerless returns or pick-up services.
Do you also sell abroad? If so, do you have a different returns policy here?
You want to collect all registered returns in an overview, such as in a returns portal. That way, you have immediate insight into the return status. On average, 40% of customer service enquiries are about returns, so consider giving customers protected access to the return information and status of their registered returns. This way, you will catch the bulk of questions.

Of course, you don't have to build a digital returns process yourself. These days, you can easily opt for plug & play returns software, such as Returnless. The advantage of this is that you can easily link your existing CMS via return software and thus directly connect all carriers.
#3: Pay afterwards? That means more returns.
It's a payment method that has made a big splash recently: Post-payment. It has greatly accelerated the growth of e-commerce, because consumers are now - instinctively - less at risk when they make an online purchase. Consumers buy faster and average order values are higher. With post-payment, webshops see an average 10% conversion increase. However, figures also show that with retrospective payment, the return rate is higher, something to keep an eye on.
Pay afterwards: What should you pay attention to?
It can be interesting to experiment with post-payment, especially if it makes it easier for customers to buy from you. 40% of consumers spend more at a web shop when they can pay afterwards. That sounds super interesting, of course, but check carefully whether that conversion increase is also more profitable at the bottom of the line. You can do this by comparing the order data with the return data. There are several factors that are important, such as post-payment in combination with a pleasant return process can ensure an excellent customer experience and ultimately increase customer retention. Food for thought.
4#: Coupons instead of refunds.
An emerging trend we saw last year is the use of coupons for returns. Besides a refund, more and more online shops offer a coupon as an alternative. A coupon is an automatically generated discount code that allows consumers to buy from the (web) shop again for the amount of the returned item. This is advantageous because it encourages consumers to revisit the shop. You do not 'lose' the consumer after the purchase is returned and are assured of a new purchase. Return data shows that 30% of consumers opt for a coupon instead of a refund!
How do I make coupons attractive as an alternative?
With a return, the option of a refund should not be missing, of course. So how do you make sure that your customers opt for a coupon after all? A smart method of web shops that offer coupons is to make the coupon option more attractive by combining it with free returns or extra shopping credit. If a customer chooses a coupon, they get free returns or extra shopping credit, for example. If a customer chooses a refund, they have to pay for the return label. You can implement the coupon option in your online returns form, provided you work with a digital returns process.

Hopefully, these return trends have inspired you to get started on a future-oriented return process in 2023. Now, do you have questions about digitising your returns process? Then take a look at Returnless.

PLAN DEMO
Want to see Returnless in action? We love to give you a tour through our platform. Plan a 15-min demo with one of our colleagues and we will show you all in's & out's.
PLAN DEMO

CREATE FREE ACCOUNT
Experience our platform yourself by creating a free account. You can set-up and test out a return form in your branding, and check out all our features first hand.
CREATE ACCOUNT