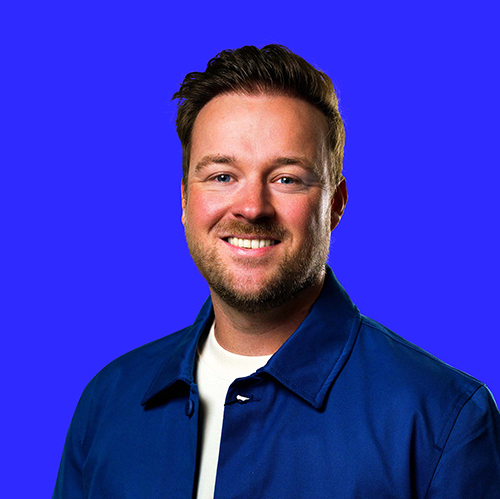 Author
Written by Marijn Prijs
Date
19 July 2023
Category
Tips for online stores
Keywords
Expanding, internationalising
expanding your webshop globally?
Here's what you need to know about the return policy.
For many webshops, expanding into foreign markets means accessing a larger customer base. And a larger market means more revenue, the dream of every webshop owner. However, with more orders also come more returns, and the costs can quickly add up, especially when it comes to international shipments. The implications of internationalization go beyond higher shipping and return expenses; it also entails extra work as you negotiate new agreements and rates with unfamiliar carriers and logistics providers. This is often a lengthy process that frightens and hinders webshop owners from taking the step to expand abroad.
But it doesn't have to be this way! The return process and localizing your returns don't have to be insurmountable obstacles. With the right partner, scaling your webshop to foreign markets is easier than you think. Discover how to master foreign return conditions and start selling with your online store abroad in no time.
1. Clear return policy:
Often, foreign markets have different rules regarding return conditions than what you're used to. However, in general, if a customer exercises their right of withdrawal and sends back the ordered products, the webshop must refund all costs paid up to that point, including shipping fees. For return costs, it's different: you can charge your customer for those. Make sure to clearly state this in the withdrawal policy. First, define your return conditions and determine who will bear the costs for return shipments from abroad.
Tip!
Are you familiar with the Returnless Return Rules? With this, you can easily automate your return policy. For example, you can set up that customers returning items from abroad can only access a return label for which they'll be charged.
RETURN RULES
2. Carrier selection:
Another crucial point to consider is the carriers you'll use for return shipments from abroad. Do you already collaborate with internationally operating providers in your country? Are there major local providers that you must consider? These are all questions you need answers to before receiving your first order from abroad.
With a return solution like Returnless, you'll have direct access to all European carriers. This way, you don't need to negotiate prices and conditions with each individual transport company. We've already done that for you! You only need to choose which carriers and shipping methods you want to offer and then activate them.
3.Local return options:
Not only can carriers differ from country to country, but also the available shipping options. Make sure to consider country-specific return options, such as printerless returns, drop-off at a package point, and door-to-door pickups. By allowing your customers to return items in the way they prefer, you'll provide them with the best possible shopping experience and increase the likelihood of them ordering from you again.
With a return solution like Returnless, you can save yourself a lot of research. You'll find all available return options already in your return portal. You only need to select them to ensure that your customers always have access to the latest and most desired return options.
4.Local language:
For success abroad, it's important to translate your store, and especially your return policy, into the local language. Did you know that 77% of all consumers take the return policy into account in their purchase decision? Therefore, it's crucial to clearly formulate your return policy and ensure it's easily accessible and available on your website in every language.

5.Centralized returns:
Offering your products through channels other than your website can greatly contribute to your international success. Through various marketplaces, you can quickly and easily offer your products in other markets and countries. However, managing and processing returns that come through these different sales channels is less quick and easy. This can easily lead to administrative chaos. With a return solution, all your returns are collected in one place where you can process them centrally. Furthermore, all your customers have access to the same streamlined return process. Additionally, you can also link Returnless to feed engines like Channable or ChannelEngine to easily keep track of all your returns from different channels.
At first glance, the challenges of internationalizing your webshop may seem significant, but with a suitable solution, this step will only bring you benefits. With Returnless, you not only gain immediate access to all European carriers, but you can also quickly and easily localize your international return policy. This way, you can offer return shipments across Europe with just one solution, and nothing will stand in the way of expanding your customer base. Moreover, you'll benefit from an efficient and appropriate return process for all your customers, both domestic and abroad, and you can individually decide who will bear the costs for return shipments. Hello, new market!

PLAN DEMO
Want to see Returnless in action? We love to give you a tour through our platform. Plan a 15-min demo with one of our colleagues and we will show you all in's & out's.
PLAN DEMO

CUSTOM RETURN FORM
See for yourself? Sure! You can experience the return process first hand from a consumers point of view. You can request a custom return form in your branding below.
CREATE ACCOUNT