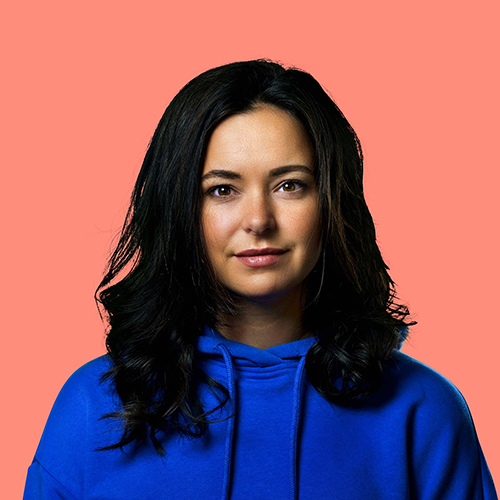 Author
Written by Maxine
Date
23 February 2022
Category
Tips for online stores
5 tips to prevent return fraud.
Return fraud is one of those things that come into play once you start a webshop. We give 5 tips.
Wherever money changes hands (or by digital bank), you will face fraud. Usually this is done by so-called customers who want to use your hard work to their advantage. Return fraud is one of those things that comes into play as soon as you start a webshop. Products are returned and - even though you can clearly see that they have been used or damaged by the customer - the amount paid is claimed back. Maybe you suffer from bracketing: customers order a lot of clothes only to return most of them again after trying them on.
The pain called return fraud.
The purchase amount is claimed back, but the product often can no longer be sold. As a webshop, you just go along with the customer's request. In this digital age, not complying with the customer's request can even cost you dearly. Complaints are easily thrown up on social media and your webshop immediately gets a bad name. So: return fraud is better prevented than cured. But how?

1. The positive side of bracketing.
You can also see bracketing as an opportunity. After all, the customers who do this often have a high income. After all, they can afford to make a large payment, even if they ask for part of the amount back later. Research has shown that 95% of online shoppers make another purchase from a shop if they were satisfied with the return policy. So don't see these customers as a problem, but as an opportunity to retain them.

2. Offer loyalty programmes
Encourage customers not to request returns, but to keep the products. This can be done, for instance, by rewarding the customer with loyalty points equal to the purchase value. Provided they have decided to keep the product, of course. This way, you kill two birds with one stone: no returns and a greater chance that the customer will make another purchase to redeem the points.

3. Always ask for the receipt
Surely in a physical shop, you are not allowed to return anything without showing the receipt, so why in your webshop? By simply asking for the invoice, you can always make sure the customer is honest about the return.

4. Above all, don't make it too easy
Of course you don't want customers to think long and hard before they make a purchase at your shop. But you do want them to think long and hard before they return this purchase. Free returns do not have to be an obligation. By attaching an amount to it, you create an extra threshold to make it harder for customers to return. Returnless lets you choose how much a return costs the customer.

5. As a last resort: blacklisted
Is return fraud really out of control for your website? Then you could always consider a blacklist. This is where you blacklist customers who continue to commit fraud and are therefore no longer allowed to make purchases. You can find these customers by monitoring your return data. Who keeps returning products and causing more costs than revenue? Of course, this is really the very last step you want to take. So make sure you have a clear return policy and a good service for customers who do return fairly.

PLAN DEMO
Want to see Returnless in action? We love to give you a tour through our platform. Plan a 15-min demo with one of our colleagues and we will show you all in's & out's.
PLAN DEMO

CREATE FREE ACCOUNT
Experience our platform yourself by creating a free account. You can set-up and test out a return form in your branding, and check out all our features first hand.
CREATE ACCOUNT