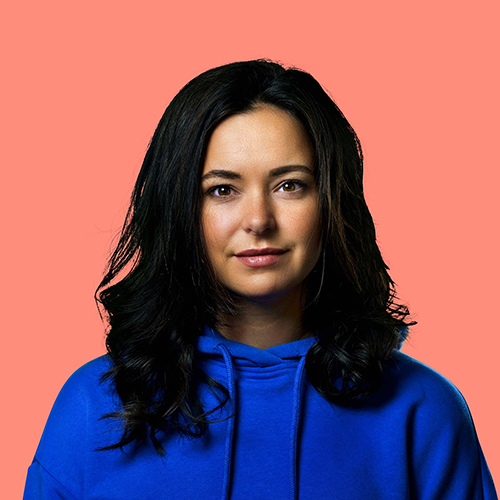 Author
Written by Maxine
Date
2 november 2020
Category
Tips for online stores
The benefits of a good returns policy.
A smooth returns policy removes a lot of the workload that returns bring. Why is it that your returns policy has so much impact?
Webshops in the Netherlands receive on average 13% of their products back. The return rate for women's clothes is even around 40%. Whether you like it or not, returns are a big part of daily business for webshops. With a well-organised returns policy, you remove a lot of the workload that returns entail. Moreover, you keep control over the process. But we can keep shouting that a clear returns process is very important. Why really?
Less returns = more profit
Let's kick this open door in first: if fewer products are returned, your profit margin is higher. Don't click away right now! It may seem very logical and obvious, but have you ever thought about how a strong returns process ensures fewer returns? Indeed you have. Take the return form, for example. By clearly asking the customer what is wrong with the product and why it needs to be returned, you can easily pick out unnecessary returns. For instance, offer a discount or provide a replacement part. Maybe you can even suggest free returns if they want to exchange the item, or offer a shopping credit instead of refunding the money. This way, you will ensure that the product is not returned or that the order value is preserved!
A strong returns process = more sales
We can divide this benefit into two types of customers:
Online shoppers who make a purchase through your online shop for the first time.
Research has shown that 67% of online shoppers first assess the return policy before making a purchase. Is the return process not clear enough, does the customer disagree with the policy or are not enough shipping options offered? Then chances are he will leave your webshop immediately.


Online shoppers more likely to make a purchase through your online shop.
As many as 92% of online shoppers say they would make a purchase again if they had already returned a product and were satisfied with the returns process. Did these customers have to spend a lot of time, effort and money to return a package? Then chances are they won't come back to you.


Preventing returns = environmentally aware
A product that is sent return has to go a long way for the second time. Only this time from customer to webshop. This leads not only to more CO2 emissions, but also to more packaging material and perhaps to a product that is no longer usable and has to be thrown away. All this is obviously not good for the environment. Even though we know that living greener is certainly not wrong. By ensuring a better return process and thus fewer returns, you reduce your webshop's CO2 footprint. Good for the environment, but also for your image!



PLAN DEMO
Want to see Returnless in action? We love to give you a tour through our platform. Plan a 15-min demo with one of our colleagues and we will show you all in's & out's.
PLAN DEMO

CREATE FREE ACCOUNT
Experience our platform yourself by creating a free account. You can set-up and test out a return form in your branding, and check out all our features first hand.
CREATE ACCOUNT