Handle and manage Sendcloud returns with Returnless.
With Returnless you easily set-up a smooth returns process with advanced return features and generate return labels directly from your Sendcloud account. Take your return process to the next level. The implementation of your account is easy and only takes a few minutes.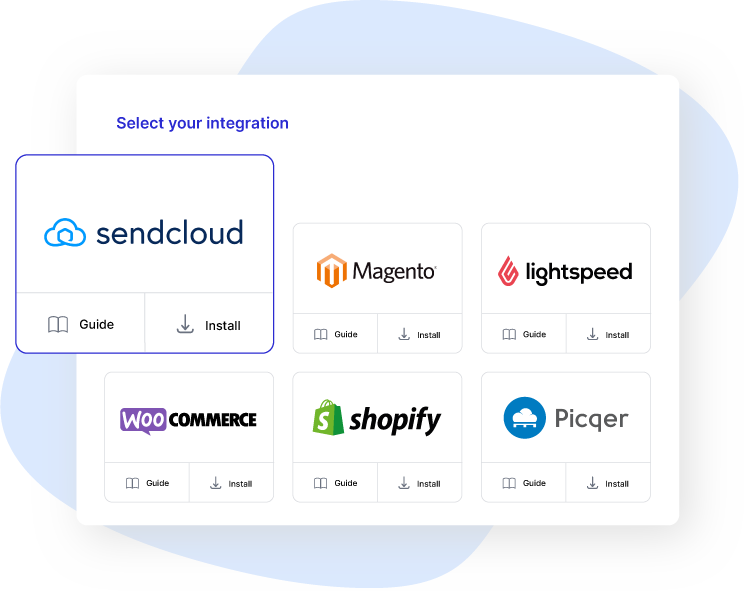 Sendcloud returns.
More carriers. More features. Better return experience.
Together with Returnless and Sendcloud you easily integrate with all carriers in Europe for a better return experience for your customers. Giving you more insights and more control on your returns.
Returnless automatically generates a return label from your Sendcloud account. Making it extra easy to handle your returns.
next level returns for Sendcloud.
Advanced return process with extra features with our Sendcloud integration.
Combining Sendcloud for shipping and Returnless for your return process you get access to additional features. Such as:
Block unnecessary returns with our Gate-keeper. Giving you the tools to prevent returns that shouldn't be returned to you, for whatever reason your policy holds.
Paid returns. Decide for yourself which customers receive a free return label, and which customers should pay for their return. How much you charge for a return label, that's up to you.
Generate store credit. Retain revenue by providing your customers with store credit instead of a refund. Increasing the odds for customers to visit your webstore again.
Automate your return policy with return rules, by adding as much custom rules and conditions as you'd like.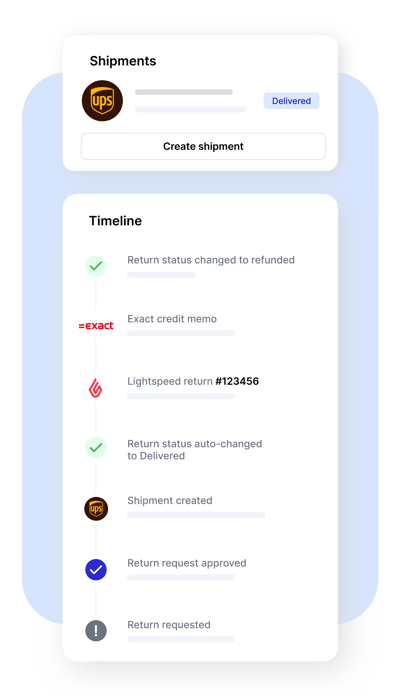 With Returnless we handle returns 44% faster!
Customer Success Manager at Smartphonehoesjes.nl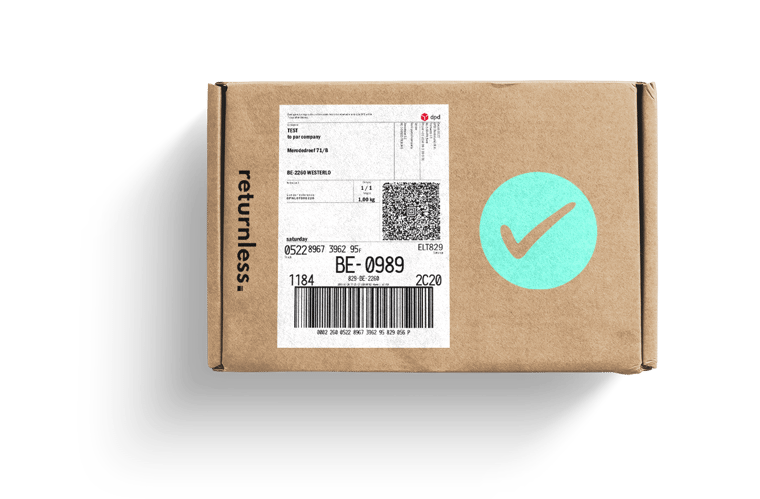 affordable return rates via Sendcloud.
Benefit from low return rates!
With Returnless you have the option to use return labels from Sendcloud and thus benefit from Sendcloud's low return rates!
insight in your return data.
More return analytics. Less sweat.
With Returnless returns are pre-notified. This gives you more control by deciding what can and cannot be returned. Providing you with the opportunity to prevent unnecessary returns. In addition, you immediately collect all the return data you need to prevent returns in the future. You can easily analyze all return data via return analytics.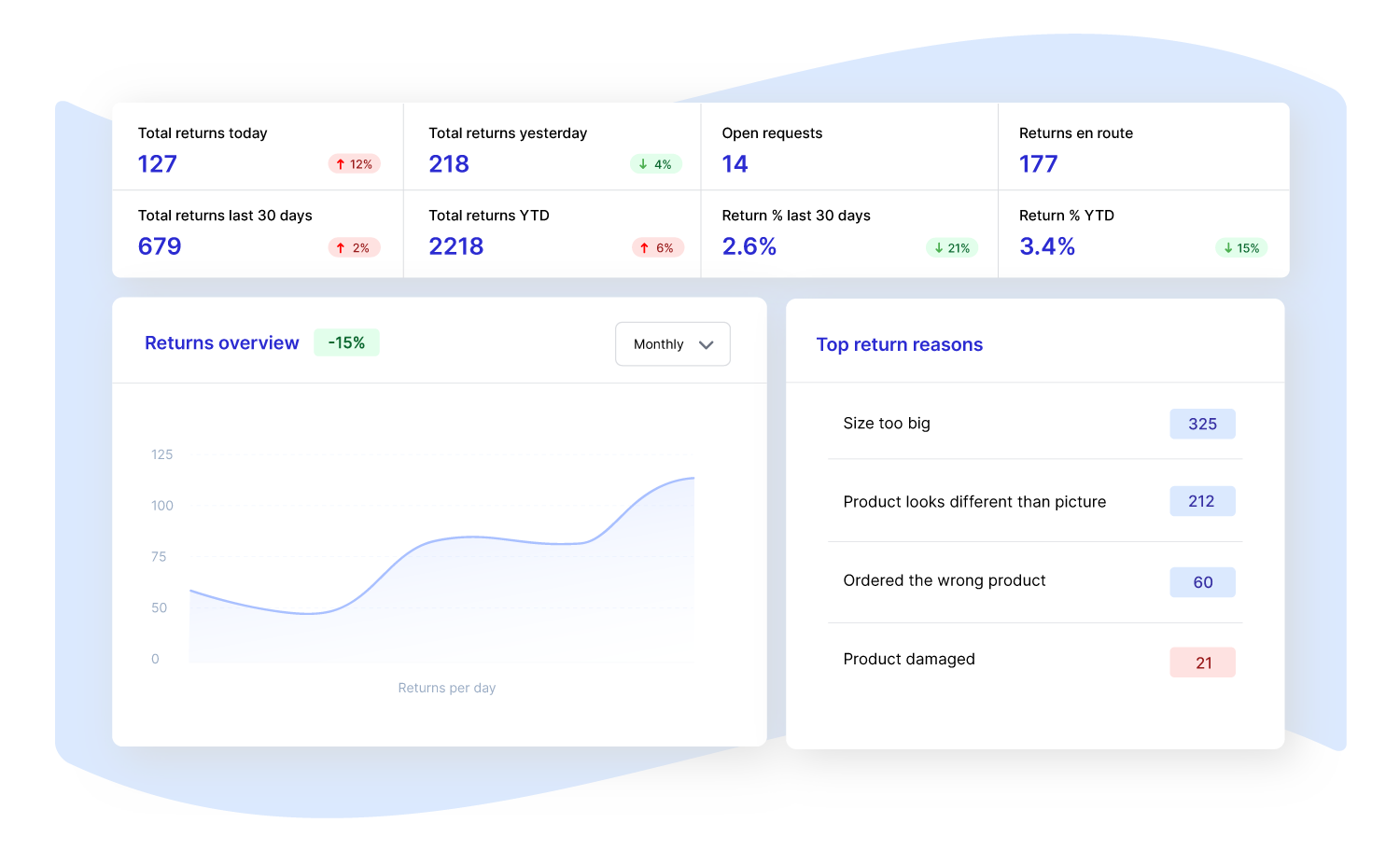 integration instructions.



Need help? We offer free technical support and help you with implementation.
Mail to developer@returnless.com
Step 1. Create new integration.
Go to Settings > Integrations and find the SendCloud API. Click on 'Connect' to start the new integration.


Step 2. Set up integration.
Fill in the following information:
Step 3. Create API-data.
Safe the integration, API-data will be created. Send the following data to our customer service so we can complete the integration:
Public API Key
Secret API Key
If you cannot find this information, contact with a SendCloud employee.
To use your own rates you need a Pro account on Returnless.com. You can request this via the Rates page. Or inquire about the possibilities!
Step 4. Show order number on label (optional).
Go to Settings > Shipping settings and check 'Show order reference on label' to place the order number on the return label.

PLAN DEMO
Want to see Returnless in action? We love to give you a tour through our platform. Plan a 15-min demo with one of our colleagues and we will show you all in's & out's.
PLAN DEMO

CUSTOM RETURN FORM
See for yourself? Sure! You can experience the return process first hand from a consumers point of view. You can request a custom return form in your branding below.
REQUEST RETURN FORM