All returns from every carrier in one overview.
With Returnless you can easily connect your Homerr B2B account to Returnless. We provide you with a smart return form in your branding, and instead of generating labels via Homerr, your customers will submit a return request independently. All return requests, from every carrier you choose, are gathered in your own custom return portal.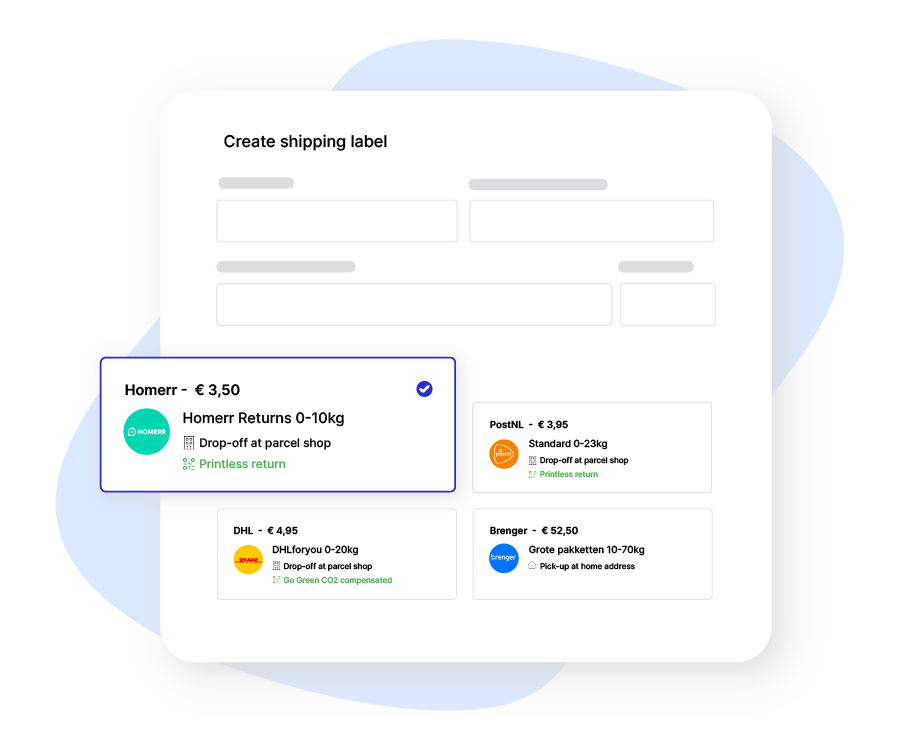 Homerr returns.
Returnless combined with Homerr for a smooth return process.
With a return process via Homerr, you contribute to:
Homerr is an economical shipping option with favorable pricing.
By using existing routes of parcel delivery companies and the smart use of empty delivery vans, Homerr ensures 79% less CO2 emissions per package.
Through the Homerr network, your customers are connected with their neighbors so they can return their package at any time.

Paperless returns!
proactive realtime status updates.
More insight, for you and your customers.
Wether your customer chooses Homerr or any other carrier, with Returnless you can see all the shipping details and tracking.

In the returns portal, you and your colleagues can see the exact status of each return. Automatic real-time shipping status notifications keep your customers informed and avoid customer questions. This way, your customer satisfaction will be higher and you will have fewer phone calls.
Homerr a match for you?
Can you check the below? Than Homerr might be an interesting carrier for you!



Maximum package size: 80x35x35cm


Maximum weight of packages: 10 kg


Mininum of 10 (Homerr) returns per week
the solution to every return problem.
Online shopping is booming business. But this also brings some return problems. Homerr's mission is to solve these well-known, persistent problems. Never again stand in front of a closed door when picking up a return? Or looking for a sustainable alternative? Homerr always provides new, environmentally friendly innovations!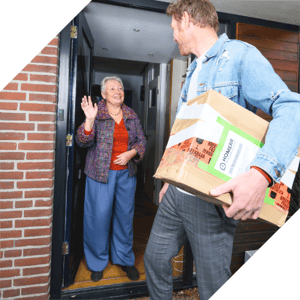 PLAN DEMO
Want to see Returnless in action? We love to give you a tour through our platform. Plan a 15-min demo with one of our colleagues and we will show you all in's & out's.
PLAN DEMO

CUSTOM RETURN FORM
See for yourself? Sure! You can experience the return process first hand from a consumers point of view. You can request a custom return form in your branding below.
REQUEST RETURN FORM